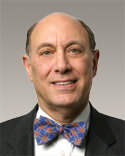 NEW YORK, August 15, 2013—Duane Morris partner Frederick Cohen has been selected by Best Lawyers as a "Lawyer of the Year" in New York City Litigation - Construction law for 2014. Only one lawyer in each practice area and city is given this honor. Lawyers are selected based on high marks received during the extensive peer-review assessments conducted by Best Lawyers each year.
Frederick Cohen is a trial lawyer with more than 35 years' experience in construction matters. His experience includes resolving issues involving delays, defective performance and structural failures. He also has resolved many cases through alternative dispute resolution procedures.
Cohen's practice focuses upon the representation of owner-developers, nonprofit institutions, contractors and sureties in both the private and public sectors. In addition to his litigation practice, he has negotiated and prepared complex construction contracts for hospitals, university residence halls, office buildings and high-rise residential buildings.
Cohen has also been recognized as one of the leading construction attorneys in New York in the 2008, 2009, 2010, 2011, 2012 and 2013 Chambers USA Guide to America's Leading Business Lawyers.
Duane Morris' Construction Group was selected as U.S. News-Best Lawyers' Law Firm of the Year for Construction Law in 2013 for its impressive overall performance. Duane Morris was awarded with top-tier national rankings in both Construction Law and Construction Litigation, as well as other practice groups in 2013. The Construction Group was also ranked in the first tier in Boston, Chicago, New York, Pittsburgh and San Francisco, demonstrating the firm's geographical strength and range. [The results of the 2014 rankings will be released this fall.]
In addition, U.S. News-Best Lawyers has ranked the group in its top-tier national rankings and with regional rankings since the survey's inception. Chambers USA consistently ranks the group among national leaders in construction law.
About Duane Morris
Duane Morris LLP, a law firm with more than 700 attorneys in offices across the United States and internationally, is asked by a broad array of clients to provide innovative solutions to today's legal and business challenges.