Duane Morris London Office Adds Corporate Partners Linda J. Crow and Paul Finlan
September 19, 2016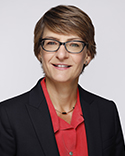 Linda Crow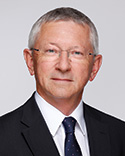 Paul Finlan
LONDON, September 19, 2016—Linda J. Crow and Paul Finlan have joined Duane Morris LLP as partners in its London office, further strengthening the firm's capabilities in London and internationally. They join Duane Morris from Faegre Baker Daniels LLP.
A qualified solicitor in England and Wales, Crow has considerable experience in all types of corporate finance transactions and commercial matters involving domestic and cross-border acquisitions (including post-completion dispute resolution), disposals, joint ventures, IPOs, secondary issues, takeovers and take privates. She represents public companies listed on the London Stock Exchange main market and its junior market AIM, as well as companies listed on the NYSE and NASDAQ.
Crow's experience in commercial matters, in addition to general corporate advice, includes advising on privacy compliance, agency matters, distributorships, procurement (contentious and non-contentious) and outsourcing deals, including the EU and U.K. antitrust aspects of such transactions. She counseled FleetCor relating to the outsourcing by Shell of its fuel cards business in more than 30 jurisdictions. Crow also represents clients in export control matters. She has extensive experience working with international blue-chip groups that restructure for commercial reasons and frequently advises solvent clients seeking to enhance their bottom lines, increase shareholder value or operate in a more financially efficient and effective manner.
Finlan, also a qualified solicitor in England and Wales, has considerable experience in all types of corporate finance transactions, including acquisitions, disposals, joint ventures and restructurings. He advises on procurement (both contentious and non-contentious) matters and compliance with the UK Bribery Act 2010 and other anti-corruption matters.
Finlan represents clients based in the UK, the United States, Russia, Eastern Europe and Germany. He has extensive cross-border merger and acquisition experience, including post-completion dispute resolution, and has managed a number of projects across multiple jurisdictions.
He has been recognized by Legal 500 UK as a "standout partner" in M&A.
About the Duane Morris London Office
In London, Duane Morris represents virtually every type of businesses, from start-ups to multinationals, financial institutions and manufacturers. Our clients are active in almost every industry and commercial area, including fashion, finance, commodities, construction, hotels, healthcare, sports, science, hi-tech and heavy engineering, retail and re-insurance. The London-based partners, all of whom are admitted as solicitors or barristers in England, Wales and other jurisdictions, advise on UK, EU and international matters.
About Duane Morris
Duane Morris LLP provides innovative solutions to today's multifaceted legal and business challenges through the collegial and collaborative culture of its more than 750 attorneys in offices across the United States and internationally. The firm represents a broad array of clients, spanning all major practices and industries.