Duane Morris Names John Weiss Chicago Office Managing Partner
November 26, 2018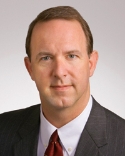 John R. Weiss
CHICAGO, November 26, 2018—Duane Morris LLP has appointed John Robert Weiss managing partner of the firm's Chicago office. Weiss succeeds real estate partner David B. Yelin, who led the office for nearly two decades and will continue to focus on his thriving practice in commercial real estate transactions.
"We thank David for his many years of exceptional leadership, which led to the Chicago office's well-rounded growth that today makes it home to most of our major practices, including Corporate, Real Estate, Trial, Bankruptcy, Employment, Health Law and IP," said Matthew A. Taylor, Duane Morris CEO and Chairman. "In John, we will be transitioning to another leader who is an outstanding example of selfless contributions to the greater good of the office and of the firm as a whole. We look forward to continued growth of the Chicago office under his leadership."
Weiss practices in the area of business reorganization and financial restructuring. He focuses his practice on corporate restructurings and recapitalizations, loan defaults, workouts and bankruptcies. His practice on behalf of creditors focuses on representing banks, institutional investors, indenture trustees and holders of publicly and privately placed debt securities in complex corporate and municipal situations. His practice on behalf of debtors has included companies in the restaurant, golf, entertainment, hospitality, wire and cable, steel, trucking, aluminum smelting and sampling businesses. Weiss has worked for special servicers and lenders in commercial mortgage loan workouts, foreclosures and bankruptcies involving properties located throughout the country; bank lenders and credit support providers for bond and loan instruments issued by continuing care retirement communities, assisted living facilities, nursing homes, hospitals and other healthcare and senior-care facilities; traditional bank and finance company clients in straight loan and asset-based lending facilities; institutional investor clients in negotiated secured and unsecured private placement transactions; indenture trustees for and holders of debt securities issued by multinational corporations and municipalities; and committees of creditors formed either before or after a bankruptcy case is filed. Weiss also has extensive experience in workouts involving investor-owned electric utilities and sponsors/suppliers of asset securitization transactions.
"I'm honored to have been chosen to succeed David as the managing partner of our Chicago office," Weiss said. "During his 16 years in that role, David did an exceptional job building out this office's capabilities, always in keeping with our firm's century-old culture of teamwork and professionalism. I look forward to continuing that tradition and to building on that strong foundation to expand our practices and our office through the attraction of top-tier talent to our uniquely collaborative law firm here in Chicago."
Weiss is a 1985 graduate of Northwestern University School of Law and a 1982 graduate of Northwestern University. He is recognized in Chambers USA and in Leading Lawyers as a standout practitioner of Bankruptcy/Restructuring law in Illinois.
About the Duane Morris Chicago Office
The Chicago office of Duane Morris provides a broad array of services to organizations in a wide range of industries, with a client base that includes Fortune 500 companies, privately held middle-market companies, emerging growth companies and entrepreneurs. The intensity and experience of the senior attorneys in the Chicago office―much of it enhanced by prior positions with city, state and federal legal departments and as corporate counsel to large companies―help fuel the energetic atmosphere that sets the firm apart in the highly competitive Chicago legal arena.
About Duane Morris
Duane Morris LLP provides innovative solutions to today's multifaceted legal and business challenges through the collegial and collaborative culture of its more than 800 attorneys in offices across the United States and internationally. The firm represents a broad array of clients, spanning all major practices and industries.