Becomes First U.S.-Based Law Firm to Establish Footprint in Untapped Market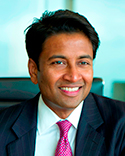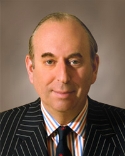 PHILADELPHIA and YANGON, MYANMAR, September 10, 2013—Duane Morris LLP announced today that it has established an office in Yangon, Myanmar, through Duane Morris & Selvam LLP, its joint law venture with Singapore-based Selvam LLC. The firm will serve international and domestic clients through two closely integrated entities: Duane Morris & Selvam (Myanmar) and Selvam & Partners. Attorneys will serve clients on investment and business matters, including all aspects of tax, licensing, regulatory, market entry, reporting requirements and U.S. Foreign Corrupt Practices Act and UK Bribery Act issues. It is the first launch in the country by a U.S.-based law firm.
Krishna Ramachandra, managing director of Duane Morris & Selvam in Singapore, will serve as the managing partner of Selvam & Partners. Benjamin Kheng, an associate director of Duane Morris & Selvam in Singapore, will serve as a resident partner. In total, the office will launch with 10 local senior and junior practitioners, including multiple former judicial officers, practicing in a range of commercial and regulatory areas.
Duane Morris previously expanded its global footprint with the formation in 2010 of an enhanced joint law venture with Selvam LLC in Singapore, creating Duane Morris & Selvam LLP, followed in 2011 by a strategic alliance with Mexico City firm Miranda & Estavillo. More recently, in March 2013, the firm launched its first office in the Middle East through a joint venture with the Al Mashaikhi Law Firm, a multi-practice law firm in Muscat, Oman.
"Myanmar presents significant opportunities for foreign businesses, and our new presence there will allow us to provide on-the-ground, high-quality counsel to foreign and domestic businesses seeking to seize those opportunities while minimizing the inherent risks," said Duane Morris Chairman and CEO John Soroko. "We're excited by Myanmar's potential, and look forward to working closely with clients to achieve great things there."
"Our launch in Yangon, the country's commercial center, is driven primarily by client interest, which has intensified significantly in recent years, as well as by the country's projected long-term economic outlook," Ramachandra said. "In addition, our team has built a strong relationship with Myanmar and its government, as a result of working closely with the Attorney General's Office for many years. This is a natural next step for us. We intend to build a significant local contingent of experienced attorneys and consultants, supported by the infrastructure of an international law firm, to make our clients' Myanmar plans a reality."
A resource-rich country strategically located on the Bay of Bengal and nestled between India and China, the Republic of the Union of Myanmar, also known as Burma, historically served as a major Southeast Asia trading center. The country has received intense attention from the international business community since the 2010 election of the country's first quasi-civilian government. In less than three years, President U Thein Sein's government has initiated a series of sweeping political and economic reforms leading to a substantial opening of the long-isolated country. These changes include new anti-corruption laws, exchange rate reforms, and modifications to the tax system, as well as relaxed import restrictions and the abolition of export taxes.
In addition, in November 2012, President Thein Sein signed a new Foreign Investment Law, allowing overseas firms to fully own ventures, offering tax breaks and defining longer-than-typical land lease periods. The Myanmar government has also enacted better protections for basic human and democratic rights, and reduced restrictions on freedom of the press, association, and civil society. The country is preparing to chair the Association of Southeast Asian Nations (ASEAN) in 2014.
As a result of the reforms, Myanmar's economy grew approximately 6.5 percent in fiscal year 2012/13, and growth is expected to accelerate, according to an International Monetary Fund survey. For multinational companies in the energy, mining, telecommunications, and consumer products industries, Myanmar represents a virtually untapped market of more than 55 million people. While its economy is heavily agriculture-based, it also has thriving extractive and raw materials industries, particularly natural gas, timber, jade and minerals. The country boasts the world's 10th largest natural gas reserves and significant deposits of metal ores, as well as precious and semiprecious stones.
Foreign investment has increased significantly in recent years. In the first quarter of 2013, Myanmar received a total of US$810 million in foreign investment from 11 countries. Such investment is expected to steadily increase.
About Duane Morris & Selvam LLP
Duane Morris & Selvam LLP is the joint law venture consisting of international law firm Duane Morris LLP and Singapore-based Selvam LLC, with its headquarters in Singapore. It serves clients throughout Asia, as well as companies based in the Americas and Europe that are conducting business in Asia and Asian entities and individuals doing business in the Americas and the United Kingdom. Duane Morris & Selvam LLP's practice capabilities span mergers and acquisitions, takeovers, corporate finance, banking and securities, financial services, international joint ventures, commercial real estate, Islamic finance, intellectual property, litigation, shipping and arbitration.
About Duane Morris
Duane Morris LLP, a law firm with more than 700 attorneys in offices across the United States and internationally, is asked by a broad array of clients to provide innovative solutions to today's legal and business challenges.