Duane Morris Partner Michael Cohen Appointed to Tribe 12 Board of Directors
August 15, 2013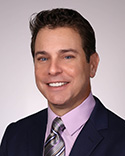 PHILADELPHIA, August 15, 2013—Duane Morris LLP partner Michael S. Cohen has been appointed to the board of directors of Tribe 12. The Philadelphia-based organization oversees a network of projects geared toward the empowerment and engagement of young Jewish adults in their communities through cultural, educational and other programs.
Cohen concentrates his practice in the areas of employment law training and counseling. He has trained and counseled employers throughout the United States on subjects including harassment prevention; workplace diversity; discipline and discharge; hiring and recruiting practices; performance evaluations; FMLA, ADA and FLSA compliance; leave of absence policies; performance management; workplace privacy; sexual orientation and gender identity in the workplace; and many other issues. He has represented clients throughout the country in EEO and other administrative proceedings.
Cohen is a 1997 magna cum laude graduate of Temple University Beasley School of Law and a cum laude graduate of the University of Pennsylvania.
About Tribe 12
Tribe 12's network of projects work together to offer a holistic approach for young Jewish adults in their 20s and 30s to engage with their communities. The organization connects with projects that cover a wide range of issues impacting Jewish communities, from establishing cultural events and educational programs that support LGBTQ Jews to fellowships that equip young adults with the tools and resources necessary to accomplish their goals. More information is available at http://www.tribe12.org.
About Duane Morris
Duane Morris LLP, a law firm with more than 700 attorneys in offices across the United States and internationally, is asked by a broad array of clients to provide innovative solutions to today's legal and business challenges.