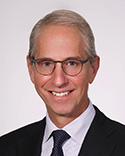 Seth A. Goldberg, partner and head of the Duane Morris Cannabis Interdisciplinary Group, has been named to MG Retailer's list of 30 Powerful Cannabis Attorneys You Should Know.
MG Retailer, which provides business news and in-depth analysis for cannabis industry professionals, writes:
Broadly defined, litigation is the process of resolving a dispute between opposing parties through the court system. In business, any relationship—with vendors, suppliers, employees, customers, or competitors—is subject to misunderstanding and miscommunication that can result in litigation. In the burgeoning legal cannabis industry, the opportunity for such occurrences is greatly pronounced.

Matters most often turning up in litigation involve issues such as ownership or partnership disputes, commercial contracts, employment disputes, trademarks and patents, real estate and landlord disputes, product liability, taxes, insurance, and even appellate advocacy, though more rarely than the aforementioned. For each such concern, there are litigating attorneys who specialize in the intricacies.
For more information, visit the MG Retailer website.
Duane Morris attorneys in offices throughout the U.S. and internationally have extensive experience with the wide array of issues attendant to legal cannabis business activities, including licensing for cultivation, processing and dispensing; litigation; banking and finance; raising and deploying capital; protecting intellectual property; real estate development and leasing; public company representation and SEC filings; land use and zoning; healthcare and research; taxation; and cross-border transactions. In addition to advising participants in the medical and adult-use marijuana industries, Duane Morris attorneys are able to assist clients in other sectors whose businesses intersect with the expanding legal cannabis sector.
Duane Morris LLP, a law firm with more than 800 attorneys in offices across the United States and internationally, is asked by a broad array of clients to provide innovative solutions to today's legal and business challenges.