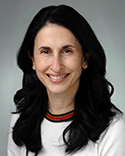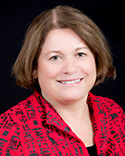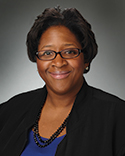 CHICAGO, July 30, 2018—Duane Morris LLP partners Rosanne Ciambrone, Patricia S. Hofstra and Lisa T. Scruggs have been named to Crain's Custom Media list of Chicago's Notable Women Lawyers 2018. Recipients were nominated by colleagues and represent the women lawyers in Chicago who have made significant contributions to their industry over the last year. Nominees were selected for their ability to effect change in their role and area of practice, mentorship to other women attorneys and leadership roles outside of the candidates' own organizations.
Ciambrone practices in the area of business reorganization, financial restructuring, bankruptcy law and commercial litigation. She represents both borrowers and lenders in all facets of bankruptcy as well as in and out-of-court restructurings. Ciambrone has represented financial institutions, insurance companies, indenture trustees, other creditors and borrowers in bankruptcy cases, debt restructurings and secured transactions. Her diverse practice includes extensive commercial litigation. Ciambrone is a member of the International Women's Insolvency Restructuring Confederation, the Justinian Society and the National Association of Women Lawyers. She graduated from Notre Dame Law School (J.D., 1988) and the University of Michigan (B.A., 1985).
Hofstra represents a broad range of healthcare clients, helping them with day-to-day legal issues, including corporate matters, mergers, transactions and regulatory compliance. She has mentored women healthcare attorneys through the Illinois Association of Healthcare Attorneys, an organization she has been active with for over 30 years and is a past president. Hofstra has served on several boards, including the YWCA, the Vascular Disease Foundation, and SGA Youth and Family Services. She is a member of the Women Business Leaders Foundation and the National Association of Women Lawyers and has been active in the firm's Women's Impact Network for Success program both firm wide and in the Chicago office. Hofstra graduated from Ohio Northern University (J.D., 1978) and Pennsylvania State University (BSN, 1973).
Scruggs provides litigation and counseling services for education and school-reform organizations, including individual charter and private schools, charter school networks, charter and education management organizations, school districts and other education nonprofit and for-profit organizations and service providers. She handles a wide range of litigation, transactions and policy matters relating to new school development, teacher evaluation, credentialing and certification reforms, public/private education ventures, virtual education, school finance, and parent and student civil rights. Scruggs has worked with the Chicago Public Schools, most notably as Senior Policy Advisor to the Chief Executive Officer from 2004 to 2006. She is also a Pahara-Aspen Education Fellow, joining a cohort of leaders who are "reimagining America's public schools." Scruggs graduated from the University of Chicago Law School (J.D., 1998), the University of Chicago (M.A., Education Policy, 1994) and Georgetown University (B.A., cum laude, 1993).
About Duane Morris
Duane Morris LLP provides innovative solutions to today's multifaceted legal and business challenges through the collegial and collaborative culture of its more than 800 attorneys in offices across the United States and internationally. The firm represents a broad array of clients, spanning all major practices and industries.