Duane Morris Partner Phil Cha Honored with a Philadelphia Business Journal Minority Business Leader Award
July 15, 2020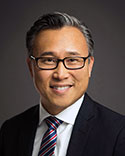 Phil Cha
Duane Morris partner Phil Cha has been recognized with a Philadelphia Business Journal 2020 Minority Business Leader Award.
The awards are based on demonstrated business success over the past 12 to 18 months, including professional accomplishments, community leadership and philanthropy, as well as awards and milestones.
Mr. Cha serves as a team lead for the Duane Morris Energy Industry Group and is a member of the firm's governing Partners Board. He litigates complex environmental, commercial and mass tort matters in state and federal courts throughout the United States. His roster of clients have included major corporations such as Occidental Petroleum Corporation, Sunoco, Inc., Exxon Mobil Corporation, LUKOIL, Aramark Corporation and other public and private companies. Mr. Cha has litigated dozens of high-exposure and high-profile cases regarding environmental contamination, business and contract disputes, defective products, and mass/toxic torts. The majority of his cases involve amounts in the millions of dollars. Many have been class actions, multidistrict litigation or government enforcement actions involving amounts in controversy in the hundreds of millions or billions of dollars.
Outside the practice of law, Mr. Cha has partnered with various nonprofit organizations such as the Law School Admission Council's Discover Law Program, the American Red Cross and pro bono citizenship clinics.
For more information, visit the Philadelphia Business Journal website (subscription required).