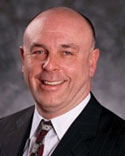 CHERRY HILL, N.J., November 13, 2015—Duane Morris LLP is pleased to announce that it has received the 2016 Corporate LiveWire Excellence in Gaming Law Firm Award for New Jersey. The gaming awards look at the gaming sector as a whole and cover casinos, online and mobile gaming, as well as championing firms involved in gaming law and regulatory compliance.
"We're honored to receive this award," said Hersh Kozlov, head of the firm's Gaming Law Practice Group and managing partner of the Cherry Hill office. "We strive to provide our gaming industry clients with top-notch service and it's gratifying to be recognized for the work we do."
Duane Morris has extensive experience serving gaming, casino and related clients in all aspects of the gaming industry, both throughout the United States and internationally. The attorneys in the firm's Gaming Law practice, led by partner Hersh Kozlov, have decades of experience helping clients navigate the regulatory and permitting process, advising on capital development projects and construction transactions, assisting on labor and employment concerns, providing intellectual property protection, offering tax and real estate advice and handling any litigation or arbitration involving our clients when disputes arise in any setting. The firm has offices in both Cherry Hill and Newark in New Jersey, along with 25 other locations in the United States and internationally.
The Corporate LiveWire Awards represent the pinnacle of business achievement, recognizing the best in their respective fields. The awards cover the most important sectors of business, from finance advisories and funding providers to law firms and specialist advisory companies that deal with mergers and acquisitions.
About Duane Morris
Duane Morris LLP, a law firm with more than 700 attorneys in offices across the United States and internationally, is asked by a broad array of clients to provide innovative solutions to today's legal and business challenges.