Duane Morris Welcomes IP Partners Terry Ahearn and Stuart Bartow in Silicon Valley
April 22, 2019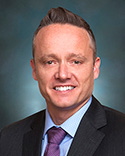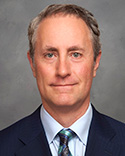 PALO ALTO, Calif., April 22, 2019— Terry Ahearn and Stuart Bartow have joined Duane Morris LLP's Silicon Valley office as partners in the firm's Intellectual Property Practice Group. Ahearn and Bartow enhance the firm's intellectual property capabilities both domestically and internationally. Prior to joining Duane Morris, Ahearn and Bartow were partners at Lewis Roca Rothgerber Christie LLP.
"We're delighted to welcome Terry and Stuart to the firm," said Matthew A. Taylor, CEO and Chairman of Duane Morris. "Their formidable skills and extensive experience will enhance our IP client offerings firmwide and their deep ties in the technology industry further strengthen our strong ties to the Silicon Valley business community."
"Terry and Stuart's skills add additional depth to our very strong IP litigation practice and are important additions to our growth initiative in Silicon Valley," said L. Norwood (Woody) Jameson, partner and chair of Duane Morris' Intellectual Property Practice Group.
"We're excited to have Terry and Stuart join our practice in Silicon Valley," said Manita Rawat, managing partner of the Duane Morris Silicon Valley office. "They are terrific additions to our firm and I look forward to working with Terry and Stuart to bring additional talented lawyers into our growing Silicon Valley office."
Ahearn is a trial lawyer representing clients in intellectual property and other complex commercial litigation matters related to high technology. He also advises clients in data protection and cybersecurity. Ahearn's experience includes multiple trials before the federal district courts, hearings before the United States International Trade Commission and arbitrations before the International Centre for Dispute Resolution, American Arbitration Association and JAMS. He has appeared before the U.S. Court of Appeals for the Federal Circuit, and has participated in negotiations with the United States Attorney, Federal Bureau of Investigation and Securities and Exchange Commission. Ahearn is certified CIPP/US by the International Association of Privacy Professionals.
Ahearn is a graduate of Santa Clara University School of Law (J.D.) and Fordham University (B.A., cum laude).
Bartow is an experienced trial lawyer and technology attorney. As a dual-qualified U.S. patent attorney and English solicitor, he represents clients from around the globe in intellectual property matters, with an emphasis on complex patent, trade secret and commercial disputes concerning high technology. Bartow has handled contentious matters in California and around the United States, including proceedings before the U.S. Court of Appeals for the Federal Circuit, the U.S. International Trade Commission, the Judicial Panel on Multidistrict Litigation, and various domestic and international arbitral bodies. He has appeared on numerous occasions in many of the most active intellectual property litigation venues in the United States, including the Northern and Central Districts of California, the District of Delaware, the Northern District of Illinois and the Eastern District of Texas.
With a technical background in computer engineering and neuroscience, Bartow also advises on intellectual property portfolio management, PTO practice under the America Invents Act, and licensing matters and related antitrust concerns for domestic and international clients. In addition to his legal practice, Bartow writes and speaks on intellectual property law topics and has served multiple years as an adjunct lecturer at Santa Clara University School of Law.
Bartow is a graduate of Georgetown University Law Center (J.D.), Columbia University (M.S.) and the University of Maryland, College Park (B.S., B.S.E.E.).
About Duane Morris' Intellectual Property Practice Group
Duane Morris LLP has been ranked among the leading law firms handling patents, trademarks, copyrights and related IP litigation by national publications, including U.S. News and World Report and Managing IP. The firm's IP attorneys focus on leveraging clients' valuable intellectual property to help them achieve success in the marketplace, offering portfolio management and strategic advice on obtaining and protecting IP—from patents to trademarks and copyrights, to licensing and technology transfers, IP audits and IP asset due diligence.
About Duane Morris
Duane Morris LLP provides innovative solutions to today's multifaceted legal and business challenges through the collegial and collaborative culture of its more than 800 attorneys in offices across the United States and internationally. The firm represents a broad array of clients, spanning all major practices and industries.