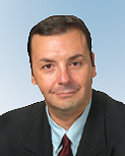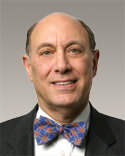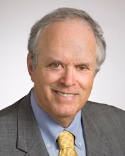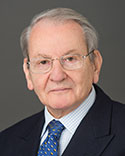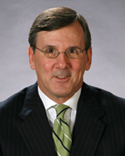 PHILADELPHIA, September 12, 2017—Five Duane Morris LLP attorneys have been named by Best Lawyers as "Lawyers of the Year" for 2018: Hector A. Chichoni of the Miami office; Frederick Cohen of New York; Kenneth A. Latimer of Chicago; Thomas R. Newman of New York; and Joel M. Walker of Pittsburgh. Each was the only lawyer selected for this honor from his respective practice area and city. Lawyers are selected based on high marks in the peer-review assessments conducted annually by Best Lawyers.
Duane Morris partner Hector A. Chichoni has been selected as the "Lawyer of the Year" in Miami for Litigation – Labor and Employment. Chichoni practices in the area of U.S. and global immigration law. He represents corporate and individual clients, including healthcare organizations, Fortune 100 and Fortune 500 companies, multinational corporations and universities, doctors, professors, researchers and students. Chichoni has represented clients in a wide variety of cases before the U.S. Immigration Court. He is also a member of Duane Morris' Cuba Business Group. In 2010, 2011, 2013 and 2017, Chichoni was selected as a "Leader in the Immigration Field" by Chambers USA: America's Leading Lawyers for Business.
Duane Morris partner Frederick Cohen has been selected as the "Lawyer of the Year" in New York City for Construction Law. With more than 35 years of experience in construction matters, Cohen's work includes resolving issues involving delays, defective performance and structural failures. He also has resolved many cases through alternative dispute resolution procedures. Cohen's practice focuses upon the representation of owner-developers, nonprofit institutions, contractors and sureties in both the private and public sectors. He has been recognized by Chambers USA: America's Leading Lawyers for Business as one of the leading construction attorneys in New York, from 2008 through 2017.
Duane Morris of counsel Kenneth A. Latimer has been selected as the "Lawyer of the Year" in Chicago for Equipment Finance Law. Latimer has represented secured and unsecured lenders in financing transactions, including asset-based lending, credit enhancements with letters of credit, and real estate and lease financing for more than 30 years. He was elected to become a fellow of the American College of Commercial Finance Lawyers, and as a regent to the Association of Commercial Finance Attorneys. Latimer has been listed in Chambers Global: The World's Leading Lawyers as one of the leading banking and finance lawyers in the Chicago area.
Duane Morris of counsel Thomas R. Newman has been selected as the "Lawyer of the Year" in New York City for Appellate Practice. Newman has handled hundreds of appeals in both state and federal courts in New York and elsewhere and has argued 80 appeals in the New York Court of Appeals. He also focuses his practice on insurance and reinsurance and has acted as counsel, arbitrator and expert witness in those fields. Newman is the original author of New York Appellate Practice (2010) and co-author of Ostrager & Newman, Handbook on Insurance Coverage Disputes (18th ed. 2017). He has been annually listed in Chambers USA: America's Leading Lawyers for Business for appellate practice and insurance since 2010.
Duane Morris partner Joel M. Walker has been selected as the "Lawyer of the Year" in Pittsburgh for Bankruptcy and Creditor Debtor Rights/Insolvency and Reorganization Law. Walker also received this distinction in 2016. He practices in the areas of creditors' rights and business law nationwide. He has represented debtors, creditors (both secured and unsecured, including banks, committees, indenture trustees and bondholders), purchasers and lessors in matters related to plans of reorganization, asset purchases, prosecution of claims and avoidance actions. Walker also serves as a mediator in disputes throughout the U.S. He has completed extensive mediation training, including the ABI/St. John's University Hugh L. Carey Dispute Resolution Center program.
About Duane Morris
Duane Morris LLP provides innovative solutions to today's multifaceted legal and business challenges through the collegial and collaborative culture of its more than 750 attorneys in offices across the United States and internationally. The firm represents a broad array of clients, spanning all major practices and industries.