Duane Morris Partner Jane Leslie Dalton to Receive Prestigious Business Law Bar Award
November 18, 2010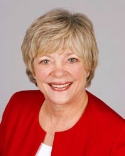 Philadelphia, November 18, 2010—Duane Morris LLP is pleased to announce that partner Jane Leslie Dalton has been selected to receive the Philadelphia Bar Association Business Law Section's Dennis H. Replansky Memorial Award.
Dalton will receive the Dennis H. Replansky Memorial Award at the Business Law Section's Annual Reception on January 25, 2011, at the Westin Philadelphia Hotel. Dalton, who was chancellor of the Philadelphia Bar Association in 2007, was chosen for her legal accomplishments, charitable service, and leadership and mentoring skills. In 2001, the Business Law Section honored Dalton as Chair of the Year for her role as chair of its Human Resource Committee.
The Replansky award was established in 1997 in recognition of the legal career and civic contributions of Dennis Replansky, a former Business Law Section chair, who passed away in 1994. The first recipient of the Replansky Memorial Award was the late David T. Sykes, a former Duane Morris managing partner. Vincent F. Garrity, Jr., also of Duane Morris, was honored with the award in 2004.
Dalton practices before trial and appellate courts and administrative agencies in the areas of employment discrimination and personnel management, unfair competition and constitutional litigation and other administrative litigation.
In addition to her role as former Chancellor of the Philadelphia Bar Association, Dalton is a former chair of the Association's Board of Governors and a former co-chair of its Committee on Women in the Profession. She is a member of the Defense Research Institute and the National Association of College and University Attorneys. She is also a member of the Section of Litigation and the Labor and Employment Law Section of the American Bar Association and a member of the Pennsylvania Bar Association.
About Duane Morris
Duane Morris LLP, a full-service law firm with more than 700 attorneys in 24 offices in the United States and internationally, offers innovative solutions to the legal and business challenges presented by today's evolving global markets.