Duane Morris Partner Kate Shay Named Inaugural Winner of the Philadelphia Business Journal's Life Sciences Awards
August 31, 2010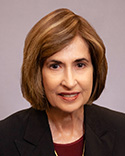 PHILADELPHIA, August 31, 2010—Duane Morris is pleased to announce that Kate Shay has been named an inaugural winner of the Philadelphia Business Journal's Life Sciences Awards. Shay was designated "Best Consultant (Early Stage)" to clients in the life sciences industry. The Philadelphia Business Journal, BioAdvance and the University City Science Center launched the life sciences program in sponsorship with the University of the Sciences, Pennsylvania Bio and Safeguard Scientifics. A panel of judges from leading universities selected the finalists.
Shay concentrates her practice in the areas of business law and finance, securities regulation, venture capital financings, mergers and acquisitions, corporations, partnerships and limited liability companies. She is a member of the Business Law Section of the American Bar Association and the Corporation, Banking and Business Law Section of the Pennsylvania Bar Association. She is the former chair of the Executive Committee of the Business Law Section of the Philadelphia Bar Association, and serves on the boards of directors of the Philadelphia Chapter of the Association for Corporate Growth and Women Inventing Next.
Shay will be honored at an awards breakfast on September 29, 2010, at the Crystal Tea Room in the Wanamaker Building in Philadelphia.
About Duane Morris
Duane Morris LLP, a full-service law firm with more than 700 attorneys in 24 offices in the United States and internationally, offers innovative solutions to the legal and business challenges presented by today's evolving global markets.