Duane Morris Partner Michael Cohen Appointed to the Board of Directors of the Independence Business Alliance
May 24, 2013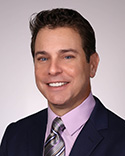 PHILADELPHIA, May 24, 2013—Duane Morris partner Michael Cohen of the firm's Philadelphia office has been elected to the board of directors of the Independence Business Alliance—Greater Philadelphia's Lesbian Gay Bisexual and Transgender (LGBT) Chamber of Commerce. Cohen will serve a two-year term.
Cohen concentrates his practice in the areas of employment law training and counseling. He has trained and counseled employers in a number of industries throughout the country on subjects including harassment prevention; workplace diversity; discipline and discharge; hiring and recruiting practices; performance evaluations; FMLA, ADA and FLSA compliance; leave of absence policies; performance management; workplace privacy; sexual orientation and gender identity in the workplace; substance abuse testing; workplace violence; records retention; conducting background checks; teens in the workplace and managing attendance problems. He has conducted more than 150 trainings in the last year. Cohen has also conducted investigations into claims of harassment and discrimination and has drafted employee handbooks, employment agreements, noncompete agreements and post-termination agreements. He has represented clients throughout the country in EEO and other administrative proceedings.
Cohen has been cited as a national authority on employment issues by numerous publications nationwide including The New York Times, Associated Press and USA Today, and has been a regular guest lecturer on human resources issues at Temple University and at West Chester University. Cohen is a 1997 magna cum laude graduate of Temple University Beasley School of Law and a cum laude graduate of the University of Pennsylvania.
About the Independence Business Alliance (IBA)
IBA, the LGBT Chamber of Commerce for the Greater Philadelphia region, is a membership-based business advocacy organization dedicated to making the Philadelphia region an influential and diverse LGBT business community with an impact on economic development, equal rights and policy issues. The IBA provides opportunities, access and resources to LGBT professionals and allies in the Greater Philadelphia area and promotes economic development, growth, diversity and leadership throughout the region. The IBA is an official affiliate of the National Gay and Lesbian Chamber of Commerce (NGLCC).
About Duane Morris
Duane Morris LLP, a global law firm with more than 700 attorneys in offices across the United States and around the world, is asked by a broad array of clients to provide innovative solutions to today's legal and business challenges.