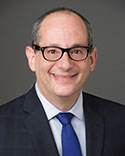 NEW YORK, July 11, 2016—Duane Morris LLP partner Michael D. Grohman has been appointed to the board of directors of the Macaulay Honors College Foundation, which seeks to attract private philanthropic support for academic programs and students at Macaulay Honors College at The City University of New York.
Grohman is managing partner of the firm's New York office and chair of its Wealth Planning Practice Group. He practices in the areas of tax and estate planning and administration, with particular emphasis on estate planning for owners of closely held businesses, professional athletes and entertainers. Grohman has served as chair of the advisory board of Macaulay Honors College.
Grohman is a graduate of Brooklyn College of the City University of New York, Brooklyn Law School and New York University School of Law.
About Macaulay Honors College
Macaulay Honors College at The City University of New York offers exceptional students a uniquely personalized education with access to the vast resources of the nation's largest urban university and the largest city, New York City. Selected for their top high school records and leadership potential, Macaulay students receive a full tuition scholarship, a laptop and technology support, and an Opportunities Fund to pursue global learning, research and service opportunities. Macaulay students enroll in one of eight CUNY senior colleges: Baruch, Brooklyn, City, Hunter, John Jay, Lehman, Queens and Staten Island. For more information, visit macaulay.cuny.edu.
About Duane Morris
Duane Morris LLP provides innovative solutions to today's multifaceted legal and business challenges through the collegial and collaborative culture of its more than 750 attorneys in offices across the United States and internationally. The firm represents a broad array of clients, spanning all major practices and industries.