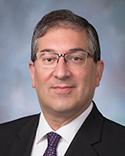 WASHINGTON, D.C., June 12, 2015—Duane Morris is pleased to announce that Michael J. Schrier, of the firm's Washington, D.C. office, has been named co-chair of the American Bar Association Public Contract Law Section's Employment Safety and Labor Committee for 2015-2016. The committee monitors, reviews, assesses and comments on legislation and regulations associated with employment related laws, rules, and regulations concerning federal contractors, including the Davis-Bacon Act, Service Contract Act, the Fair Pay and Safe Workplaces regulations, OFCCP regulations and various executive orders.
Schrier is a member of the firm's Trial Practice Group and focuses on government contracts, construction, commercial litigation, labor and employment and intellectual property. He has experience representing government contractors in Contract Disputes Act, Miller Act and breach of contract claims in federal and state trial and appellate courts and in bid protests before the U.S. Court of Federal Claims. In addition, he has advised government contractors and federal grant recipients on Federal Acquisition Regulations, facilities and security clearances, False Claims Act, Buy American Act, Davis-Bacon Act, Service Contract Act, debarment/suspension and export control matters.
As a commercial litigator, Schrier has appeared in more than a dozen different federal district courts around the country representing clients in a variety of construction, trade secret misappropriation, securities fraud and toxic tort cases, as well as more traditional business tort and commercial litigation matters. He has also represented clients in uniquely federal contexts in Administrative Procedure Act and Hatch Act matters, as well as representing clients before a variety of federal and state administrative agencies. Schrier also has significant experience defending employers against trade secret misappropriation, employment discrimination, retaliation, wrongful termination, Fair Labor Standards Act, ERISA, and unfair labor practice claims in federal and state trial and appellate courts and administrative hearings. Additionally, he has experience litigating trademark infringement, unfair trade and cybersquatting claims on behalf of educational institutions and corporate clients.
Schrier is a 1993 graduate of George Washington University School of Law and a graduate of Cornell University.
About Duane Morris
Duane Morris LLP, a law firm with more than 700 attorneys in offices across the United States and internationally, is asked by a broad array of clients to provide innovative solutions to today's legal and business challenges.