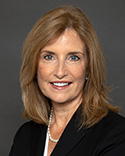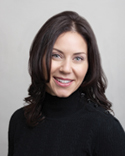 PHILADELPHIA, November 21, 2017—Duane Morris LLP partners Sandra A. Jeskie and Aliza R. Karetnick have received 2017 Diversity Awards from the Diversity Law Institute (DLI). The presentation was made on November 3 at the 2017 Diversity Law Institute Summit & Awards in Philadelphia. DLI Diversity Awards are given annually to a select number of individuals, law firms and companies who have at an elite level advanced, promoted or supported diversity and inclusion in the profession of law.
Jeskie is an experienced litigator, arbitrator and special master to the courts in a variety of cases involving some aspect of technology, software, intellectual property or information/data. She also counsels clients on privacy, cybersecurity and information technology. At Duane Morris, Jeskie serves as chair of the firm's Women's Impact Network for Success (WINS), which is devoted to the success of its women attorneys. Through various programs, members exchange ideas, foster and expand business contacts and opportunities, and enhance attorney development.
Under her leadership, the Philadelphia Business Journal / Forum of Executive Women recognized Duane Morris as the global company recipient of the 2015 Advancing Women Company Award, which is presented to a company or organization committed to advancing women in the workplace through mentoring programs, work/life programs, community engagement, supplier diversity, women in management and women's initiatives. Jeskie also received a Philadelphia Business Journal Woman of Distinction Award, which spotlights influential businesswomen in a variety of industries.
Jeskie earned her J.D. from Temple University Beasley School of Law, magna cum laude. She graduated with an M.B.A. from LaSalle University, where she also earned her B.A. in computer science.
Karetnick is a seasoned commercial litigator and advisor to cosmetics, fragrance and personal care products companies. She has a national practice advising industry manufacturers, distributors and retailers on a host of issues, including FDA and FTC compliance, advertising, labeling and claim substantiation. At Duane Morris, Karetnick is the Philadelphia liaison and program coordinator for WINS.
Karetnick is a graduate of the University of Pennsylvania Law School and a magna cum laude graduate of Bates College.
The Diversity Law Institute is a nonprofit international association of lawyers and law firms committed to diversity in all aspects of the legal profession and justice systems of the United States and Canada. Its purpose and mission is to advance the interests of women and minorities in the profession and to aid in the administration of justice wherever possible. Its current membership exceeds 3,700 private practice lawyers, judges, in-house counsel and legal scholars. Members are from every U.S. state and Canadian province, and also include representatives from Europe and Asia.
Duane Morris was the exclusive host of the 2017 Diversity Law Institute Summit & Awards.
For more information about the Diversity Law Institute, please contact Beth.Rich@litcounsel.org.
About Duane Morris
Duane Morris LLP provides innovative solutions to today's multifaceted legal and business challenges through the collegial and collaborative culture of its more than 750 attorneys in offices across the United States and internationally. The firm represents a broad array of clients, spanning all major practices and industries.