Duane Morris Attorney Vincent Nolan Reappointed to Serve on New Jersey Supreme Court Civil Practice Committee
Press Release
September 5, 2012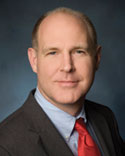 CHERRY HILL,NJ, September 5, 2012—Duane Morris is pleased to announce that Vincent Nolan of the firm's Cherry Hill office has been reappointed to serve on the New Jersey Supreme Court Civil Practice Committee for a third two-year term ending in 2014.
The New Jersey Supreme Court Civil Practice Committee provides assistance to the judicial system by recommending to the Court amendments and additions to the Rules of Court, policy statements with respect to the rules, and suggestions for new legislation and statutory amendments as they relate to practice before the courts. The Supreme Court relies on the Committee to provide it with advice on matters within the Committee's area of responsibility.
Nolan practices in the area of complex commercial and financial services litigation. He previously served as a law clerk in both the New Jersey Appellate Division and New Jersey Supreme Court. Prior to attending law school, he spent two years as a Peace Corps volunteer in the Dominican Republic. Nolan graduated from Rutgers University School of Law and also attended Rutgers University for both his graduate and undergraduate studies.
About Duane Morris LLP
Duane Morris LLP, a global law firm with more than 700 attorneys in offices across the United States and around the world, is asked by a broad array of clients to provide innovative solutions to today's legal and business challenges.