Alumni
Alumni Profiles
Andrea L. Bowman
Attorney at Duane Morris from 1990-1994
Currently Deputy General Counsel and Special Assistant to the General Counsel, Commonwealth of Pennsylvania Office of General Counsel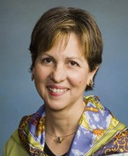 Q: What are your responsibilities as Deputy General Counsel and Special Assistant to the General Counsel of the Commonwealth of Pennsylvania?
A: I work directly for the General Counsel, Barbara Adams, and handle administrative, budget, records management and personnel matters, as well as special projects. I am also counsel for the Pennsylvania Historical and Museum Commission, the Pennsylvania Council on the Arts and a number of minority commissions.
Q: What motivated you to take the job?
A: The opportunity to work with Barbara Adams, also a Duane Morris alum, was the most significant motivation. She had a niche for me that was very well-suited to my skill set and that promised to be both gratifying and challenging, which it has been. Barbara is an extraordinarily adept manager who is constantly encouraging the professional development of those who work under her.
Q: How did your experience at Duane Morris influence your career?
A: My friendships and contacts at Duane Morris were critical to obtaining my current job, as my former secretary and longtime friend, Mary McArdle, kept me posted on events that she thought might be of interest, such as Barbara Adams' taking the General Counsel position with the Ed Rendell administration. A year or so later, when I was looking for a legal position, I remembered about Barbara (with whom I had organized a Duane Morris event many, many years before) and got her contact information from Mary.
Q: What do you enjoy doing outside of work?
A: Travel (Barbara and I shared an appreciation for Duane's liberal vacation policy for attorneys), music, golf, tennis and skiing. I lived in France for about 13 years and go there often.
I have been President of the Baltimore Choral Arts Society for the past three years, and they won an Emmy last year - so I will take this opportunity to tout them!
Q: Please provide a brief outline of your career.
A: I was appointed Special Assistant to the General Counsel in January 2006, and Deputy General Counsel in April 2006. I was admitted to the bar in 1979 and practiced in Philadelphia with the firm of White and Williams and then with Duane Morris. I focused on commercial litigation and have been admitted to practice before the Pennsylvania Supreme Court, the U.S. District Court for the Eastern District of Pennsylvania and the U.S. Third Circuit Court of Appeals. I was the Director of the Institute for Paralegal Studies, a graduate-level program in international trade law, at the American University of Paris and have taught French, Spanish and English in Japan, France and the United States.
Q: What is your fondest memory of life at Duane Morris?
A: Singing "I'm the Greatest Star," (from Funny Girl) a cappella, before all the lawyers at a retreat dinner, having prefaced it by relating the fact that my office mentor had told me to do something to distinguish myself so that people (in the Philadelphia office) would remember me (as I was from a smaller branch office). When I came to a Duane Morris reunion event years after leaving, people came up to me to ask if I was going to sing!