Alumni
Alumni Profiles - Roland Morris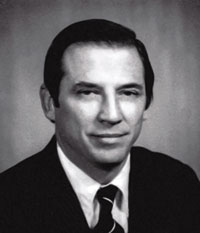 During his 50-plus years with Duane Morris, Roland Morris has witnessed significant growth and change at the Firm and in the legal profession generally. Since joining Duane Morris in 1960, he served as the Firm's Managing Partner (1983–1989), Vice Chairman (1989–1993) and Chairman (1994–1997). Outside of his practice, Roland Morris has been involved in numerous civic and charitable activities, including serving as director for Big Brothers Big Sisters Association of Philadelphia (where he was also President from 1975–1978), Citizens Crime Commission of Philadelphia, Philadelphia Urban Coalition and The Fabric Workshop and Museum; trustee for Magee Rehabilitation Hospital and Thomas Jefferson University Hospital; and board member for The Salvation Army Advisory Board (where he was also the Philadelphia Chairman from 1978–1981), Legal Aid Society of Philadelphia and Philadelphia College of Pharmacy and Science (now known as the University of the Sciences). Below, Roly answers questions about his career and interest in community endeavors, as well as the transformation of both Duane Morris and the practice of law more generally.
Q: Your entire career has been at Duane Morris. What brought you to the Firm and how has the Firm evolved over the years?
A: During law school, I had worked on memoranda and briefs at another very fine firm specializing in defense litigation. However, upon graduation from law school, I wanted to join a firm that was more invested in diversification and growth, also had collegial people and was committed to civic involvement. Duane Morris fit that description. The leaders of the Firm, many of whom I knew, including Claude Smith, Morris Duane and Bill White, were all very active in community endeavors and gave younger lawyers the time, opportunity and encouragement to pursue such activities. Bill White, for example, chaired the United Way campaign for the entire Greater Philadelphia area, which consumed much of his time for nearly a year. Leading lawyers such as Tom Hyndman and Jack May, along with others, were focused on growing the business and corporate practices. Two of my close friends and law school classmates also came to the Firm when I did, which was certainly an added attraction. Reflecting back on my years at Duane Morris, I have to think that an increasing diversity of practice, growth and civic engagement have been major features of the Firm's evolution. Recently, Sheldon Bonovitz, John Soroko and other leading lawyers have helped grow the Firm well beyond what any of us imagined in the 1960s and 1970s.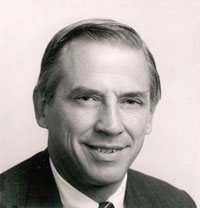 Q: What are some highlights from your years of active practice at the Firm?
A: The Firm has worked on a large number of significant cases over the years. Among those in which I was involved, one of the most notable was the pro bono representation of Planned Parenthood of Southeastern Pennsylvania before the U.S. District Court for the Eastern District of Pennsylvania in the mid-1970s and, eventually, the U.S. Supreme Court. It was an important case because it was the first of the dispositive challenges to the constitutionality of Pennsylvania's "Abortion Control Act." Ultimately, a three-judge District Court entered a permanent injunction against Pennsylvania's enforcement of a number of the Act's provisions and, after argument, the U.S. Supreme Court affirmed. I always believed that the Firm's willingness to take on such a pro bono representation, which was unpopular in some quarters, represented a very important commitment on our part to civic engagement. Ironically, as a result of a statute that passed while the case was in progress, the Firm recovered some of the expense of the undertaking.
For many years, Duane Morris has been general counsel to the Hospital & Healthsystem Association of Pennsylvania and frequently brought cases, among others, concerning the misallocation of funds by the Commonwealth of Pennsylvania. As a result of the Firm's longstanding relationship with the Association, a team led by David Loder recently represented the Association in such a case and, in its present posture, appears to have recovered some tens of millions of dollars of relief for hospitals throughout the commonwealth.
Another notable case involved our representation of the General Assembly of Pennsylvania (comprising the State Senate and House of Representatives) in an action to affirm the prerogative of the legislature to control appropriation of Federal Block Grant funds to the exclusion of the commonwealth's Executive Branch. We successfully enjoined the Executive Branch from disbursing Federal Block Grant funds not appropriated by the Pennsylvania legislature. This case went on to the Supreme Court of Pennsylvania, which affirmed the legislative prerogative.
For decades, the Firm represented the dairy industry and related trade associations in New Jersey and Pennsylvania, as well as the Northeast Ice Cream Association whose territory included states ranging from Maine to Maryland. The industry is extensively regulated with respect to price and component quality under federal and state statutes, in addition to numerous agricultural regulations. The Firm assisted the industry associations in drafting many of the applicable statutes and regulations that they favored and for which they lobbied. We also successfully defended those statutes and regulations in numerous hearings and cases that included arguments before both the Supreme Courts of New Jersey and Pennsylvania, not to mention U.S. District Courts as far removed as Texas and Wisconsin. The cases were economically intricate but, in overview, reflected the nature of diversity and growth enjoyed by the Firm over a long period.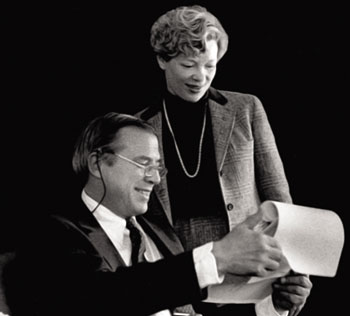 Roland Morris and Jane Dalton.
Q: How has the practice of law changed since you first started practicing?
A: Things have changed dramatically since the early 1960s. One of the most important changes has been the success of women in law. There were only two women in my 1960 law school class. Early in my practice, there were no women at the Firm and in most other firms. But now women increasingly occupy leadership roles at law firms and on the bench. In recent times, it came as no surprise that our first female partner, Jane Dalton, was elected Chancellor of the Philadelphia Bar Association—a role that she filled superbly. Similarly, the practice of law has become more ethnically diverse. Duane Morris has recognized the importance of a diverse workforce for some time, so it was a significant milestone when Nolan Atkinson, Jr., became the Firm's first Chief Diversity & Inclusion Officer. Now, of course, Nolan has been recognized even more widely in his new position as the first-ever Chief Diversity and Inclusion Officer for the City of Philadelphia.
One cannot talk about how the legal profession has changed without mentioning the computerization of our Firm in tandem with other firms, the nation and the world. Before computers, time was kept on each case file and it was not possible to know, let alone manage, "in progress" inventory at all. In the 1960s, an independent service provider was retained to secure and report periodically time inventories by lawyer and case. Later, the Firm moved from using a service provider to bringing this computerization "in house," with the investment of tens of thousands of dollars toward this effort. Charles O'Donnell (our very able Chief Financial Officer at that time) was responsible for supervising the installation of a dedicated, state-of-the-art computer that required a secure, climate-controlled room. When the installation was complete, Charles asked me to have a look at the new gadget, on which we had spent so much money. It was just as impressive as I could have imagined—a wall of gauges, flashing lights, number displays and very satisfying frenzy. Very impressive, until Charles told me I was looking at the room's climate control panels and that the many thousands of dollars we had spent had produced nothing more than the very small black box about 1.5 feet cubed in the middle of the room. Welcome to the modern world with the computerization of law libraries and legal processes!
Lastly, the globalization of law firms has represented a real order of magnitude of change in recent years. It will be fascinating to see whether this will have any effect on the advance of the "rule of law" in other jurisdictions around the world.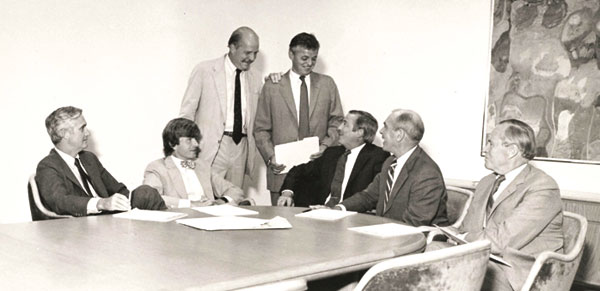 Roland Morris (center) sits with (from left to right) Vince Garrity, Sheldon Bonovitz, Jack May, Fred Dreher, Tom Hyndman and Henry Reath.