Alumni
In Memoriam: Phil Garber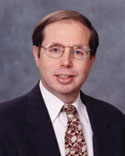 Phil Garber passed in September 2018 at 68. He was a very well respected and skilled labor and employment lawyer in our Philadelphia office, with a particular expertise in traditional labor law. Phil handled some of the most challenging labor matters for some high-profile clients of our Firm, including the Kimmel Center, JEVS Human Services and WHYY.
Phil joined Duane Morris as a partner in 2009, together with his labor, employment and benefits colleagues from WolfBlock upon that firm's closure. At WolfBlock, Phil was the Human Resources Partner and, in that role, was intimately involved in the development of associates as well as in firm management. Additionally at WolfBlock, Phil chaired the Associate Evaluation Committee and was also on the firm's Executive Committee.
Phil is survived by his wife, Ellen; his daughters, Alex and Amy; and his brother, David.
In Memoriam: Tim Norris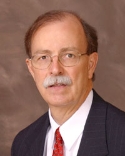 Tim Norris passed in September 2018 at 71 after a short illness. Tim joined Duane Morris in 2003 and practiced in the area of general commercial law, focusing on contracts and controversies under the Leases and Secured Transaction Articles of the Uniform Commercial Code, as well as bankruptcy and creditors' rights issues. He had some fascinating cases involving the leasing, financing and sales of transport-category aircraft and aircraft engines, which took his practice to some 30 countries around the world. A number of his cases have resulted in published opinions, including several at courts of appeals.
Tim's dear friend Harvey Gurland said, "Those in and outside the Firm knew Tim as one of the brightest attorneys who always knew the law, presented arguments that judges understood and agreed with, and had many longstanding clients who always relied on his judgment and advice." Tim is survived by his wife, Lorena, and two daughters.
In Memoriam: Michael Brook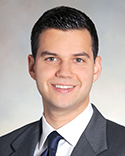 Michael Brook, an associate in the Baltimore office, died in April 2019 after an accident. He was 27. Mike began his career with Duane Morris as a summer associate in our Baltimore office in 2015 and subsequently joined the Firm as a trial associate in September 2016. A talented young lawyer, Mike earned the respect of our clients and colleagues in commercial and employment litigation matters in federal and state courts.