Harelick and Sutow appear to indicate that Massachusetts courts remain increasingly unwilling to interfere where parties have agreed to arbitration, and potentially more significantly, that parties who agree to arbitrate will be held to the consequences of such an agreement, good or bad.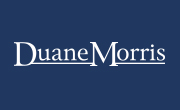 For many reasons, it's good to be New England Patriots quarterback Tom Brady in Boston. However, in light of two recent Massachusetts trial court decisions, it may have been good for him that he was not in court in Boston over the summer when challenging the NFL's adverse arbitration ruling. Over the space of two weeks in late November and early December, the Massachusetts Superior Court showed a markedly, if not surprising, pro-arbitration bent, as it upheld a party's right to enforce an agreement to arbitrate, even after eight months of litigation in court, and upheld an arbitral award that applied out-of-state law in conferring multiple damages against a respondent despite a choice-of-law clause in the agreement mandating Massachusetts law. Either decision taken individually would be indicative of significant judicial deference to arbitration and arbitral awards. Together, they show the challenges that parties may face when attempting to avoid both an arbitration clause and/or a highly adverse, perhaps even peculiar, result.
In the first case, Harelick v. CRIC, LLC, et al., Suffolk Superior Court Civil Action 2014 CV 3930 BLS1, the plaintiff and one of several admittedly affiliated defendants were party to an agreement requiring, essentially, arbitration of all disputes between them. After Harelick served the complaint in December 2014, the defendants moved to dismiss, but did not raise the arbitration clause as a reason. Harelick sought to and did amend his complaint, in response to which the defendants moved again to dismiss or stay the matter in August 2015, this time asserting the arbitration agreement between Harelick and one of them. Sometime amidst all of this, the defendants commenced discovery, the extent of which was not described by the court.
It has long been the law in Massachusetts that a party may waive its right to arbitration through delay, or by invoking the jurisdiction of the trial court, and/or by engaging in the mechanics of civil discovery (all of which are inconsistent with the right to arbitration). However, in Harelick, the Superior Court focused not so much on whether the party seeking arbitration acted inconsistently with that right but on a balancing of the prejudice to the opposing party from "undue delay" with the "strong judicial policy favoring arbitration." The court found that even though CRIC waited eight months to assert its right to arbitrate (on its second bite at the apple, no less) and even though it had engaged in discovery, there had been only "slight" prejudice to Harelick, who would have had to deal with discovery requests in the arbitration in any case (again, it is unknown what the discovery had been and so, hard to ascertain whether this pronouncement holds).
Harelick is a refinement of Home Gas, Inc. v. Walter's of Hadley, 403 Mass. 772 (1989), the seminal Massachusetts case on waiver of arbitration, under which "undue" delay coupled with engagement in civil discovery of any meaningful kind was considered to be sufficiently inconsistent with the right to arbitrate as to waive it. Cases subsequent to Home Gas injected the notion of unfair prejudice to a determination of waiver by conduct. The Harelick decision appears to provide further evidence of the strength of the judicial policy in favor of arbitration. However, parties should not consider the decision to be permission to postpone assertion of arbitration rights. While it is unknown what, exactly, constitutes "unfair prejudice" to the litigating party, it may be safe to conclude that something does, and it might be prudent not to sit on one's rights.
The second decision, Family Endowment Partners, LP, et al. v. Sutow, et al., Suffolk Superior Court Civil Action 2015 CV 1411 BLS1, appears to suggest that arbitral awards will continue to be challenging for disappointed litigants to overturn. In that case, the Sutows contended that investment advisor Family Endowment Partners (FEP) had been grossly negligent, breached fiduciary duties and committed investment fraud in violation of state and federal laws. The agreement between them contained a choice-of-law provision requiring Massachusetts law in questions of its interpretation and a broad, "all-disputes" arbitration provision. The dispute was arbitrated for 13 days, after which the arbitrator entered a $48 million award in favor of the Sutows, which included multiple damages under Pennsylvania law.
The respondents sought to overturn the award in an action in Superior Court, maintaining that the arbitrator was biased and had exceeded his authority by applying Pennsylvania law, by awarding multiple damages despite a limitation of liability clause in the underlying agreement and by finding an individual liable even though that individual was not party to the arbitration agreement.
The Superior Court rejected all arguments for vacatur. It held that, because the arbitration clause was far more broad than the choice of law provision, "a tort claim for fraud, a breach of fiduciary duty claim or a claim that FEP and Weiss violated Pennsylvania statutes is beyond what is limited by the choice of law provision, but are well within that scope of arbitration as claims 'related to' the Agreement but one arising under the Agreement." The court declined to review the question of whether the arbitrator properly applied the Pennsylvania statutes and ruled that because the limitation of liability clause did not specifically exclude "punitive" damages, there was no bar to them being awarded. Because the individual participated in the arbitration without objection to jurisdiction or otherwise attempted to preserve his rights to contest the arbitrator's authority over him, he was held to have waived the ability to avoid the award on jurisdictional grounds.
Taken as whole, Sutow appears to confirm Massachusetts courts' reluctance to interfere in the arbitral process or to overturn arbitrators' decisions. In Massachusetts, a party who agrees to arbitrate disputes has little ability to limit the scope of an arbitrator's decisions by seeking to vacate an award. One takeaway for parties and counsel is to consider drafting arbitration clauses prudently—if a party wants to restrict an arbitrator's authority, he will be able to so only by drafting for it. It seems that, in the absence of extreme circumstances, arguments over an arbitrator's authority are likely to encounter stiff scrutiny on actions to vacate.
Harelick and Sutow appear to indicate that Massachusetts courts remain increasingly unwilling to interfere where parties have agreed to arbitration, and potentially more significantly, that parties who agree to arbitrate will be held to the consequences of such an agreement, good or bad. Now more than ever, parties may not want to gloss over arbitration clauses since they will live with the results, even if those results were not intended or contemplated at the time of the contract.
For Further Information
If you have any questions about this Alert, please contact Michael B. Donahue in the Boston office, any of the attorneys in our Arbitration, Mediation and Alternative Dispute Resolution Practice Group or the attorney in the firm with whom you are regularly in contact.
Disclaimer: This Alert has been prepared and published for informational purposes only and is not offered, nor should be construed, as legal advice. For more information, please see the firm's full disclaimer.