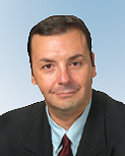 Suspicions that guest-worker visas are sought by U.S. employers to bypass American workers have stalked U.S. business immigration programs for years. Some employers may argue that a number of factors, such as advancements in technology and the need for increased cybersecurity, force them to turn to such programs to remain sustainable and competitive.
Just last month, Doral-based Carnival Corp. announced it is eliminating 200 jobs from its IT department and enlisting a Paris-based consulting, technology and outsourcing firm, citing that it's "transitioning the positions to help the company keep pace with the evolving technology environment.
Regardless, the president-elect has vowed to establish new immigration controls that focus on prioritizing jobs and wages for the American people by turning off the "jobs and benefits magnet" and pledged to direct the Department of Labor to "investigate all abuses of visa programs that undercut the American worker."
With a strong Republican presence in the House and Senate to support this endeavor, it is likely that the nation will see a crackdown on the use of professional/specialty occupation worker, or H-1B visas, including tighter enforcement and a tougher vetting process.
As the new administration aims to reform legal immigration and curb what has been referred to as "uncontrolled foreign worker admissions," it is almost certain that the H-1B program will not survive in its current form.
[...]
To read the full text of this article, please visit the Miami Herald website.