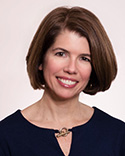 In many organizations, the human resources function is handled by specialists who guide managers' decision-making to ensure consistency with myriad employment laws. It is not uncommon, however, for HR professionals to get involved in the decision-making process only after a manager has implemented an employment decision creating potential liability. The result? The employer either assumes the potential risk or the HR professional has to contradict the manager's decision, leaving the manager feeling unsupported and perceiving HR as a constraint on his or her authority.
To counter this internal conflict and reduce legal risk, organizations must educate their managers on key HR compliance issues. One such issue is how to effectively manage attendance and employee leaves of absence consistent with the Family and Medical Leave Act and the Americans with Disabilities Act.
Recognize a Request for a Leave of Absence
An employer's obligation to provide leave to an employee is triggered when the employee provides notice to the employer of the need for such leave. Because managers are generally the first point of contact, they often are the recipient of employee requests. A manager's knowledge of a request will be deemed knowledge by the employer, triggering, for example, its obligation under the FMLA to timely provide notice of eligibility and rights and responsibilities within five business days.
Managers should be trained to recognize requests for leave (e.g., chronic conditions or brief overnight stays in the hospital may be serious health conditions under the FMLA). If a manager has such knowledge, but fails to notify HR, not only does the employer run the risk of an FMLA interference claim, but the employer may lose an opportunity to exhaust some of an employee's FMLA leave and the employee may be inadvertently disciplined for legally protected absences.
Similarly, under the ADA, an employer is expected to timely respond and engage in the interactive process with the employee to determine if the requested accommodation is necessary and may be reasonably provided without an undue hardship. A manager's delay in recognizing a leave request may contribute to an ADA claim for failure to accommodate.
Don't Automatically Deny an Employee's Request
Managers often have the misimpression that there is no obligation to provide leave to a recent hire. However, the ADA requires employers to provide reasonable accommodations to disabled individuals, regardless of length of service. Because a leave of absence may be a form of reasonable accommodation, the fact that the employee is not eligible for FMLA leave does not absolve an employer from considering a disabled employee's leave request.
This does not mean that a manager must grant every leave request. Instead, a manager must alert HR to the request so it can determine whether the employee is disabled, what the specific leave request entails and, in conjunction with the manager, whether the leave requested is reasonable and can be provided without an undue hardship. Going through this interactive process will render more defensible any decision to deny all or part of a leave request. Denying the request outright may lead straight to litigation.
An employer's accommodation obligations do not end after FMLA leave has been exhausted. Instead, if an employee needs leave beyond the FMLA, an employer must engage in an interactive process to determine whether the employee is disabled, whether there are any accommodations that would enable the employee to return to work and whether the leave requested is reasonable and may be provided without an undue hardship.
In recent years, the Equal Employment Opportunity Commission has aggressively pursued employers with policies resulting in the automatic termination of employees who could not return to work at the end of a fixed leave period. Most recently, an employer resolved its dispute with the EEOC over its maximum leave policy for $4.85 million.
Don't Prohibit Returning at Partial Capacity
Once an employee is ready to return to work, a manager may expect the employee to return at full capacity. For certain safety-sensitive or industry-specific positions, such as in health care, post-leave physical restrictions may be problematic. Similarly, an employee with a mental-health condition may have restrictions concerning his or her scope of work.
A manager may react to continued limitations by informing the employee that the employee must be able to return to work at full capacity, stay on leave until healthy or be terminated. This violates the employer's obligation to engage in the interactive process under the ADA. While a manager need not remove an essential function of the position in order to return the employee to his or her position, the manager must be prepared to consider possible accommodations that would enable the employee to perform those essential functions.
Unbundle Protected and Unprotected Absences
When disciplining an employee for attendance violations, a manager may refer to all absences that have prevented the employee from completing his or her tasks. While the absences' cumulative impact may be significant, the validity of any disciplinary action will be subject to challenge if the manager includes both protected and unprotected absences.
For instance, when a manager disciplines an employee for being late multiple times in the last month because of migraines, car troubles and unrelated transportation issues, the reference to migraines (a potentially FMLA-covered absence) suggests that the employee is being disciplined for absences protected by law.
The solution? If the employee is eligible for FMLA leave, the manager should discipline the employee only for the non-FMLA covered absences and should work with HR to determine whether the absences for migraines should have been designated as FMLA leave. If the disciplinary notice was already provided to the employee, the manager may need to issue a revised warning, noting that the absences for migraines were not considered in the disciplinary action. Even where an employee is not eligible for FMLA leave, a manager should review with HR any disciplinary action based on absences arising from medical issues to ensure that the employee's absences are not protected under the ADA.
Failing to Follow a Call-Out Procedure
Although managers may not discipline an employee for taking FMLA leave, employees are not absolved from their responsibility to comply with the employer's call-out procedure.
In a number of recent cases, former employees brought a claim for interference under the FMLA after being terminated for violation of the employer's call-out procedures. The employers defended their decisions to terminate, citing that, under the FMLA, an employer has the right to insist that its employees comply with its "usual and customary notice and procedural" requirements related to taking leave. In each case, the court denied the employee's claims for interference under the FMLA upon those grounds. (See, e.g., Righi v. SMC Corp. of America, No. 09-1775 (7th Cir., Feb. 14, 2011), Thompson v. CenturyTel of Central Arkansas, No 09-3602 (8th Cir., Dec. 3, 2010), and Brown v. Automotive Components Holdings, No. 09-1641 (7th Cir., Sept. 8, 2010).)
The employers were successful because they had clear, written call-out procedures that were not more burdensome than the FMLA notice requirements and that were consistently applied to both FMLA and non-FMLA absences, and ensured that employees were aware of those procedures.
Don't Use Leave of Absence as an Exit Strategy
When a poor performer is on leave, a manager may hope that the employee will not have to be brought back to work.
However, both the FMLA and the ADA provide employees with certain job restoration rights. A manager's refusal to return the employee to either the "same or substantially equivalent position" (the FMLA standard) or the "same or similar position" (ADA standard) risks a retaliation claim. Unless the manager can clearly demonstrate that prior to the employee's leave, a decision had been made to eliminate the employee's position, or new information arose while the employee was on leave that would otherwise warrant the employee's termination, the employer must honor those job restoration rights.
Memorialize Performance and Conduct Issues
Sometimes, just as a manager is planning to meet with an employee to discuss performance or conduct issues, the employee will unexpectedly go on leave, preventing the disciplinary meeting from taking place.
To reduce the implication that any subsequent discipline is retaliatory, a manager should immediately memorialize the performance and conduct issues. A manager can do this simply by emailing HR the disciplinary warning to confirm that a disciplinary meeting was set to take place, but because of the absence, the meeting will take place upon the employee's return. Although it is impossible to prevent the employee from later claiming retaliation, a contemporaneous notation in the file creates a more defensible record.
Conduct a Thorough Investigation
At times, a manager may suspect that an employee is abusing leave. The challenge is obtaining sufficient evidence to prove it. Acting on rumor or suspicion alone weakens a manager's decision to discipline or terminate an employee for FMLA abuse.
A recent decision, Jaszczyszyn v. Advantage Health Physician Network, No. 11-1697, 2012 U.S. App. LEXIS 23162 (6th Cir. Nov. 7, 2012), illustrates the value of requiring managers to work with HR to determine whether the employee had abused FMLA leave.
In
Jaszczyszyn
, an employee took intermittent FMLA leave for pain associated with a prior back injury. The certification submitted by the employee's physician stated that the pain caused her to be incapacitated so that she could not report to work when having a flare-up. However, while on leave, the employee attended a local Polish heritage festival. Numerous photos of the employee at the festival surfaced on Facebook and were discovered by the employee's co-workers.
Despite seemingly obvious evidence of the employee's misrepresentation of her serious health condition and apparent fraud in using FMLA leave, the employer conducted a thorough investigation, confirmed the employee's position with respect to the status of her medical condition and allowed her to defend herself. When the employee had no explanation for the inconsistency between what was pictured on Facebook and the limitations she claimed prevented her from working, her employment was terminated.
Because the employer did not rush to judgment, it was able to support its decision and convince a court to uphold it. Managers should be reminded that prior to disciplining or terminating an employee for leave abuse, it is critical that they work with HR to gather sufficient evidence and provide an employee with an opportunity to explain the discrepancy.
Linda Hollinshead is a partner in the employment, labor, benefits and immigration practice group at Duane Morris in Philadelphia. She provides training and counseling to employers throughout the country on a variety of subjects.
Reprinted with permission from The Legal Intelligencer, © ALM Media Properties LLC. All rights reserved.