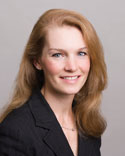 The fashion industry in the United States generates more than $300 billion in revenue each year. In addition to its substantial contributions to the U.S. economy, fashion is considered a form of art
The Metropolitan Museum of Art in New York City holds numerous exhibits showcasing fashion designs. Among the most notable are ones honoring Coco Chanel, whose iconic designs revolutionized the way women wear clothes, including accelerating the popularity of trousers during the 1920s; Alexander McQueen, whose designs are credited with bringing a sense of fantasy and rebellion to fashion; and Charles James, who used sculptural, scientific and mathematical approaches to construct iconic ball gowns, and whose innovative tailoring continues to influence designers today.
Despite the economic and artistic contributions of fashion, very limited legal protections for fashion design are currently available in the United States. Although the fashion industry is fast-paced, due to modern technology, images of the latest designs are quickly disseminated online and into the hands of copycats, who immediately begin producing knockoffs and counterfeits. This makes it increasingly challenging for designers to achieve a sustainable financial return on their creative investments.
The fashion industry has lobbied Congress to modernize U.S. law and allow for greater protection of designs. This would bring the United States up to the same standard as other countries, such as France, Italy and the United Kingdom, where fashion designs themselves are protectable. Currently, in the United States, only elements of a design are protectable.
Three theories of intellectual property are available to protect fashion designs: trade dress, copyright and design patents. As discussed below, each has unique requirements, benefits and challenges.
Trade Dress
Trade dress is a part of trademark law, which is primarily governed by the Lanham Act. Trademark law offers federal and common law protection for a word, symbol or phrase used by producers to identify their products, as long as it serves as a source identifier. Fashion designers have been able to use trademark law to protect their brand names and logos by registering them with the U.S. Patent and Trademark Office; however, this often is not enough.
In recent years, trademark law has expanded to protect other aspects of a product, such as its color, packaging or design, under trade dress. More specifically, trade dress protects the visual characteristics of a product as long as those characteristics signify the source of the product to consumers and are not functional.
In 2000, the U.S. Supreme Court rendered its opinion in Wal-Mart Stores v. Samara Brothers, 529 U.S. 205 (2000), where trade dress was divided into two categories: protection for product packaging and protection for product design. Samara Brothers brought an infringement suit against Wal-Mart for copying its design of children's clothing. Samara Brothers attempted to assert trade dress protection in the nonregistered designs. However, the court ruled in favor of Wal-Mart, holding that where Samara Brothers' alleged trade dress was in the product itself, not the packaging for the product, it would need to show secondary meaning.
Product packaging refers to the "dressing" of a product, which is recognized by consumers as identifying the source of the product. The court articulated that product packaging can be protectable if it is inherently distinctive or has acquired secondary meaning. In contrast, product design, which is the actual product or a physical element of the product, never can be inherently distinctive, and a showing of secondary meaning is required. In essence, in order to protect a product design, or in this case a fashion design, the brand owner must prove that consumers associate the design with the brand.
A showing of secondary meaning can be very challenging to achieve in the fashion industry, where fashion trends change at the drop of a hat. However, some designers have been able to use trade dress law to protect their designs. For example, famous French shoe designer Christian Louboutin, known for his infamous red-soled shoes, prevailed in 2012, in Christian Louboutin v. Yves Saint Laurent, 696 F.3d 206 (2012). The U.S. Court of Appeals for the Second Circuit overruled a lower district court and held that Louboutin's signature red shoe sole was a "distinctive symbol" that had come to represent the brand and deserved trademark protection. The court relied on Qualitex v. Jacobson Products, 514 U.S. 159 (1995), which held that a single color alone can serve as a trademark, as long as that color has acquired secondary meaning and identifies the brand.
Companies interested in securing trade dress protection for their fashion designs should consider the manner in which they will market their designs to create an association between the designs and the company, in order to show secondary meaning.
Copyrights
Currently, fashion designs are not protectable under the U.S. Copyright Act. However, even though designs themselves are not protectable because they are considered functional items, certain aspects are protectable, such as original prints, patterns, unique color arrangements and novel combinations of elements used on a design.
Protection for these certain aspects of a design can be obtained "only if, and only to the extent that, such design incorporates pictorial, graphic, or sculptural features that can be identified separately from, and are capable of existing independently of, the utilitarian aspects of the article," according to the act.
The test for separability can be met by showing either physical or conceptual separability, where a clear line must be drawn between "copyrightable works of applied art and uncopyrighted works of industrial design." As a result, copyright law will protect the design of the article of clothing but not the article of clothing.
The fashion industry has been lobbying Congress for new legislation that would allow for extended protection to apparel designs. The industry has pointed out how copyright law throughout Europe allows for such protection, while the United States lags behind, offering protection only for certain elements of an apparel design.
Over the past decade, several bills have been proposed that would have increased copyright protection for fashion designs. The latest, the Innovative Design Protection Act of 2012, was introduced Dec. 12, 2012, but it was never passed. It would have amended Chapter 13 of Title 17 of the Copyright Act, and the most significant change would have been to allow protection of fashion designs for up to three years. This would allow a designer to sue for infringement anyone who copies, or makes a substantially similar copy of, the protected fashion design.
Copyright law is meant to promote the development of creative industries. Proponents of the legislative amendment to copyright law believe that the fashion industry is entitled to the same protections afforded to the music, film and book publishing industries.
Design Patents
Two types of patents are available under the U.S. Patent Act: utility patents and design patents. Designers can obtain protection for their fashion designs by applying for a design patent.
Design patents protect the look of a design, or ornamentation, as long as it is novel, nonfunctional and nonobvious to a designer of ordinary skill in the art. When applying for a design patent, the designer must claim certain features of the design that are to be protected; therefore, the patent is directed at the basic design concept, not the exact product the designer sells.
Generally, design patents are granted for handbags, shoes, jewelry designs and more. Apparel designs are generally deemed unpatentable because they are considered functional. More so, apparel designs are considered to be obvious and not novel. Although certain elements of a design are not novel or obvious, their combination in that design may be. Therefore, a designer can patent key elements and important parts of the apparel design.
Design patents can be useful because they grant designers the right to exclude others from making similar or substantially similar products. Also, more significantly, a designer is not limited to obtaining a single design patent per product. Each element of a design can be covered under a separate patent, which expands the design's protection.
Options Exist
Although no clear law protects fashion designs in their entirety, given the variety of protection options available, a designer can use trademark, copyright and patent law to obtain protection for different aspects of their designs. While the fashion industry will likely continue trying to obtain greater protection, it may be comforting for designers to know options exist with respect to protecting the innovation and creativity in their work.
Christiane Schuman Campbell is a partner in Duane Morris' intellectual property practice group. She has extensive experience with trademark maintenance and enforcement, including enforcement over the Internet. Her trademark litigation experience also includes matters before the Trademark Trial and Appeal Board and collaborating with counsel outside the United States on foreign opposition and cancellation actions.
Reprinted with permission from The Legal Intelligencer, © ALM Media Properties LLC. All rights reserved.