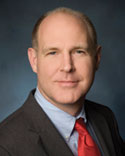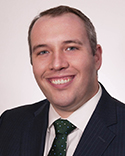 Transportation and supply chain professionals often deal with a singular expectation from their clients: Get the product to its end destination on time and intact. As simple as that sounds to an outsider, industry insiders know that delivering on that promise can be complicated.
For those tasked with protecting their client through a strong, well-informed compliance program, developments related to the Joint Comprehensive Plan of Action (JCPOA), commonly known as the Iran Deal, could have a far-ranging impact on international trade and will likely result in additional challenges. Supply chain professionals would do well to understand these risks, particularly those involving secondary sanctions.
After President Barack Obama entered the JCPOA, a flood of international businesses began planning, or entering into, agreements with Iran. These include oil and gas, automotive and pharmaceutical companies.
But on May 8, 2018, President Donald Trump ceased U.S. participation in the JCPOA and reinstated U.S. nuclear sanctions on Iran. Several of the sanctions that will now "snap back" are secondary sanctions. For example, the Iran Freedom and Counter-Proliferation Act (IFCA) imposed secondary sanctions on a number of Iranian economic sectors. Section 1244 of IFCA blocked U.S.-based property of any entity (even a non-U.S., non-Iranian entity) that provided goods, services or other support to any Iranian entity designated by the Treasury Department's Office of Foreign Assets Control (OFA) as a Specially Designated National (SDN). The SDN list included hundreds of Iranian entities.
These provisions will now snap back after the expiration of the 180-day wind-down period on Nov. 4, 2018. The entities that were "delisted" from the SDN list to implement the JCPOA will be relisted on Nov. 5, 2018.
Secondary Sanctions
Sanctions come in two varieties: primary and secondary. Primary sanctions prohibit U.S. persons or entities from dealing with sanctioned countries, persons or entities. Secondary sanctions, by contrast, are directed at non-U.S. persons or entities for conduct that occurs entirely outside of the United States.
Because much of the world's financial transactions are denominated in U.S. dollars, the United States has tremendous influence over foreign companies and financial institutions. By blocking or threatening to block access to U.S. correspondent banks, the United States can unilaterally influence and effectively regulate non-U.S. actors. A glance at the list of major companies that have announced their exit from Iran following the Trump Administration's decision bears this out and include: French oil company Total SA, A.P. Moller-Maersk, Peugeot, GE, Boeing and Indian company Reliance Industries.
Total was explicit that it was the risk of secondary sanctions that lead to its decision to leave Iran, stating that it could not "afford to be exposed to any secondary sanction which might include the loss of financing in dollars by U.S. banks for its worldwide operations, the loss of its U.S. shareholders or the inability to continue its U.S. operations."
While secondary sanctions are aimed at influencing the behavior of non-U.S. companies, it is U.S.-based companies that must monitor and ensure compliance. When the U.S. government decides that a non-U.S. entity has not complied with the sanctions regime, it will place that entity on either the SDN list or the Foreign Sanctions Evaders (FSE) list (persons or entities on these lists are said to be "blocked"). Once listed, U.S. entities are prohibited from doing business with the sanctioned non-U.S. entity.
Supply chain professionals must be careful as blocked entities often try to conceal their blocked status through joint ventures and other structures. Any entity directly or indirectly owned 50 percent or more in the aggregate by one or more blocked persons is also considered blocked regardless of whether the entity appears on the blocked lists.
The risks for violations of the sanctions regime can be high. Penalties will be financial, but can also include loss of export privileges.
China's Push Back
New, secondary sanctions will likely create additional layers and increase complexity. Built up over 40 years, the Iran sanctions regime is multilayered and complex and includes sanctions against Iran for its support for terrorism, the continuing ban on U.S. trade and investment, sanctions on Iran's energy sector, as well as sanctions on weapons of mass destruction.
Further complicating the regime is China's anticipated refusal to comply with the recently reinstated sanctions and any new sanctions regime. China sees Iran as key to its One Belt, One Road initiative and currently purchases 600,000 barrels of oil per day from Iran. It is anticipated that China will be unwilling to reduce oil imports from Iran.
Remaining Compliant
In light of these risks, transportation and supply chain professionals should take several actions to protect themselves and their clients. First, review compliance programs to ensure that the policies and procedures are the latest and best available. A compliance program that might have satisfied regulators in the past may be outdated.
Second, ensure that compliance programs address both ends of the supply chain—know where the goods are coming from and where they are going—and ensure that your organization's management is familiar with the sanctions programs and the blocked persons lists, so that any requested shipments to such entities can be flagged and the issue escalated immediately. If necessary, employ delivery-tracking software to ensure shipments are delivered to the intended destination and are not diverted.
Third, ensure contracts have warranties that address violations of sanctions laws. It is important to alleviate contractual duties in the event that performance would be in breach of sanctions to avoid breach of contract actions and obtain indemnity.
Vince Nolan is a member of Duane Morris' Iran Sanctions Practice and practices in white-collar and complex commercial litigation.
Joe Pangaro has experience in high-stakes cases involving a wide range of commercial issues, including class actions and breach of contract disputes.
Reprinted by permission of Supply & Demand Executive.