6 Upcoming Supreme Court Cases That Will Affect Insurance
By Mark Bradford and Damon Vocke
July 19, 2018
Law360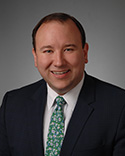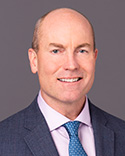 This article succinctly previews six cases that might impact insurers, reinsurers and other financial services institutions in which the Supreme Court of the United States granted certiorari and will hear argument next term. While the mainstream, nonlegal media often focuses on the ideological divide between the so-called conservative and liberal wings of the Supreme Court, the analytic data demonstrates that the Roberts court generally favors businesses and that many of the so-called liberal justices vote in a manner which is more pro-business than the so-called conservative justices of prior courts.[1] Of course, what that means for the specific decisions previewed below remains to be seen.
Asbestos
Air & Liquid Sys. Corp. v. Devries, No. 17-1104
The Supreme Court will consider an asbestos case under its admiralty jurisdiction and will address whether manufacturers who supplied products without asbestos may be held liable when the product was later used with asbestos insulation or a separate asbestos containing component. In this case, the Third Circuit split from prior federal appellate precedent and adopted a reasonable foreseeability rule for maritime claims against manufacturers of non-asbestos containing products. At issue is a causation based principal known as the bare-metal defense whereby other courts had rejected claims that manufacturers who supplied non-asbestos components to the United States Navy, i.e. bare-metal components, could be held liable where the manufacturers knew or could have reasonably foreseen that the Navy would insulate the components with asbestos pursuant to then-operative Navy regulations. The Sixth Circuit had previously affirmed the bare-metal defense and adopted a bright-line rule, holding that a manufacturer of a bare-metal product is never liable for injuries caused by later-added asbestos-containing materials. This case has substantial implications for non-asbestos product suppliers and their carriers who under the Third Circuit's rule would be forced into expensive and likely protracted litigation over the foreseeability of how the Navy or other maritime operators might have used component parts supplied for use on vessels many decades in the past.
Immunities and Exemptions
Jam, et al. v. Int'l Fin. Corp., No. 17-1011
The Supreme Court will address whether the International Organizations Immunities Act,[2] which incorporates by reference the Foreign Sovereign Immunities Act,[3] provides formally designated international organizations with the same degree of immunity presently enjoyed by foreign sovereign entities or is more expansive. In essence, the question is whether the International Organizations Immunities Act's incorporation of the Foreign Sovereign Immunities Act is frozen in time as of the date of incorporation, i.e. 1945, or is dynamic such that subsequent legislative and judicial changes to sovereign immunity rules apply to international organizations. The distinction has potentially broad ramifications as the law since 1945 has developed a commercial activity exception to permit lawsuits against foreign sovereigns that would otherwise be subject to immunity. Lender liability claims pertaining to the construction, funding and environmental impact of a power plant in Gujarat, India, are at issue in this particular case. The D.C. Circuit affirmed dismissal of the lawsuit and held that the incorporation was static such that the international organization enjoyed near absolute immunity from suit in the United States. This case will resolve a circuit split between the Third and D.C. Circuits with the Supreme Court of Alaska and three district courts having adopted the near absolute immunity position of the D.C. Circuit as opposed to the Third Circuit's exception for commercial activity.
Mount Lemmon Fire District v. Guido, et al., No. 17-587
The Supreme Court granted certiorari to consider a Ninth Circuit opinion which held that the Age Discrimination in Employment Act,[4] applies to state political subdivisions with less than 20 full-time employees. In rendering the decision below, the Ninth Circuit split from four other circuits, each of which held that the statutory language of the ADEA exempted state local government divisions with less than 20 full-time employees. At issue are claims brought by two firefighters who were employed and laid off by a local fire protection district when the district experienced a budget shortfall as a result of declining property taxes. Beyond the specific fire protection district, this case has broad implications for small municipal and other similar political subdivisions and their insurers. Tens of thousands of small political subdivisions could face federal age discrimination and other claims if the Supreme Court adopts the Ninth Circuit's interpretation of the statutory language. Those municipalities may look to their insurers should the floodgates open.
Class Actions
Frank, et al. v. Gaos, on behalf of herself and all other similarly situated, et al., No. 17-961
The Supreme Court will address the doctrine of cy pres for the first time. Cy pres is a doctrine used in class action settlements — derived from a French legal term that loosely means "as near as possible" and that was originally incorporated into American jurisprudence through trusts and estates law — whereby class settlement proceeds are paid to a charitable, nonprofit or community service organization in lieu of distributing funds to class members. At issue in this case, the Ninth Circuit affirmed approval of a class settlement concerning Google's use of URL related data known as a referral header. The approved settlement distributed approximately $6 million to various nonparty organizations including research entities affiliated with class counsel's alma maters but provided no cash compensation for the class members (aside from minor payments to the class representatives) while compensating class counsel with a fee of $2.125 million. In 2013, Chief Justice John Roberts suggested that "[i]n a suitable case" the Supreme Court "may need to clarify the limits on the use of such remedies", i.e. cy pres.[5] It appears the court may have found that "suitable case." The issue presented is whether cy pres awards will remain viable and if so under what standard. This decision may impact any defendant who faces class litigation regardless of how the Supreme Court decides the question.
Arbitration
Henry Schein, Inc. v. Archer & White Sales, Inc., No. 17-1272
The Supreme Court will again visit the gateway question of arbitrability under the Section 2 of the Federal Arbitration Act,[6] i.e. whether the court or arbitrator(s) decide whether the arbitration agreement requires arbitration of the dispute at hand. In 2010, the Supreme Court decided Rent-A-Center, West Inc. v. Jackson,[7] which held that agreements to arbitrate questions of arbitrability are themselves enforceable. At issue in the present case is a Fifth Circuit decision concerning the arbitrability of antitrust claims brought against a distributor of dental equipment. The court of appeals reinforced a conflict that has developed among the lower courts wherein some courts recognize an exception for "wholly groundless" claims of arbitrability to the mandate of Rent-A-Center, West Inc.
Lamps Plus, Inc. v. Varela, No. 17-988
The Supreme Court will also again address class arbitration and may further consider the contractual prerequisites mandated by Stolt-Nielsen S.A. v. AnimalFeeds Int'l Corp.[8] The interplay between state contract law and the Federal Arbitration Act is at issue. Specifically, this case presents whether a court through a state-law interpretation of an arbitration agreement may authorize class arbitration based on language, which if interpreted under the law of another jurisdiction might not authorize class arbitration. In other words, is the rule laid down by Stolt-Nielsen dependent upon state contract law? The Ninth Circuit, in an unpublished decision, affirmed a district court opinion compelling arbitration under a California law based interpretation of the arbitration provision. While the Ninth Circuit recognized that under Stolt-Nielsen the FAA does not authorize class arbitration absent an express agreement which is not evidenced by silence on the topic, the court found ambiguity under state law which it then resolved in favor of compelled class arbitration rather than bilateral arbitration.



Mark A. Bradford and Damon N. Vocke are partners at Duane Morris LLP.
Notes
Lee Epstein, William M. Landes, & Richard A. Posner, When It Comes to Business, The Right and Lefts Sides of the Court Agree, 54 Wash. U. J.L. & Pol'y 33, 53-54 (2017) (ranking order of each Justice from 1946 to 2015 in tabular format based on analytic analysis of votes in each business related decision); Lee Epstein, William M. Landes, & Richard A. Posner, How Business Fares in the Supreme Court, 97 Minn. L. Rev. 1431, 1460-63, 68 (2013) (providing results from regression analysis of pro- and anti-business decisions across Justices ideological spectrum).
28 U.S.C. §288, et seq.
28 U.S.C. §1602, et seq.
29 U.S.C. §621, et seq.
Marek v. Lane, 134 S. Ct. 8, 9 (2013) (Roberts, C.J., respecting denial of certiorari).
9 U.S.C. §2.
561 U.S. 63 (2010).
559 U.S. 662 (2010).
Reprinted with permission of Law360.