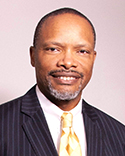 John A. Nixon
John A. Nixon's experience and success record in the area of employee benefits and executive compensation is long. He represents plan sponsors, executives and product providers in a range of issues, including: federal tax requirements for governmental and private sector pension, retirement and equity plans; executive employment and separation negotiations; and trustee fiduciary duties. His community work is just as extensive. He sits on the boards of the Mann Center for the Performing Arts and the Ministers and Missionaries Benefits Fund of the American Baptist Church USA.
What makes you excited to come to work? Solving clients' problems. After 30-plus years, I believe I have a pretty good grasp of the law. At this stage, it's all about strategy, tactics and execution and that's the fun part. The strategies for negotiating an executive's employment agreement are very different from negotiations with the IRS.
What would you say has been your life's biggest challenge? Both of my parents passed before my senior year in high school. Fortunately, I had three amazing older sisters who offered guidance and encouragement even as they were finding their own way.
Who has been your most valuable mentor and why? I'll cheat and list two: Clay Armbrister was largely responsible for bringing me to Philadelphia and mentoring me in my first position at Saul Ewing and Dean Carl Singley who has given me great advice over the years including, most significantly, introducing me to my wife!!
What advice would you give a younger version of yourself just starting out in your career? Keep your head on a swivel. There are numerous opportunities that will present themselves but you have to have your head up to see them and then be unafraid to take chances. You cannot be afraid to get a "no" and you cannot talk yourself out of opportunities.
In your opinion, what should be done to increase the number of minority-owned businesses in Greater Philadelphia? The next decade should bring a wealth of P-3 projects in infrastructure and other capital improvements. While the projects may have minority participation goals, they tend to be limited to construction and the trades. If we expand the list of competencies that are "baked into" these goals to include professional services, the natural result will be an expanded base of business opportunities.
What is the biggest issue facing minority businesspeople currently? In a certain respect, would be presumptuous of me to answer that question because I've always been a partner in a majority firm. However, in law as in any other discipline, the challenge is to push into practice areas where people of color are not "expected" and be given the time, training and opportunity to develop the skill set to succeed.
To read the full article, visit the Philadelphia Business Journal website (subscription required).