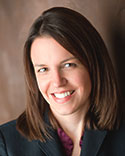 Michelle Pardo
For many retailers, the coronavirus pandemic that has shuttered their stores and led them to lay off their staffs may not yet have a clear end in sight. But uncertain decisions lie ahead on when to reopen safely, attorneys said. [...]
The combination of the patchwork of new rules coming out daily at the federal and local level, and an apparently contrasting stance from the Trump administration will pose retailers with complicated choices, attorneys said.
"We appear to have the federal government coming in with a different message, and that has created a lot of confusion in the marketplace," said Michelle Pardo, partner at Duane Morris LLP, where she is a team leader for the firm's fashion, retail, consumer branded products industry group. "[And] there is no federal mandate that synchronizes what is essential and non-essential," she said.
To read the full text of this article, please visit the WWD website (subscription required).