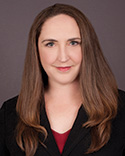 Michelle Hon Donovan
Nearly half of employees in the United States are unfamiliar with the California Consumer Privacy Act, according to a report published by consulting company MediaPRO on Tuesday.
The report, based on a survey of 1,000 U.S.-based employees, shows that 46 percent of employees in the U.S. said they have never heard of the CCPA. The CCPA was passed last year to add more consumer privacy rights to Californians such as allowing the consumer a right to request a business to disclose the personal information it collects on the consumer. The law is set to take effect in January 2020.
[…]
Michelle Hon Donovan, a partner at Duane Morris in San Diego, said companies are just beginning to develop training on the CCPA. She said the policies are still at the executive level and ground employees have not been exposed to those policies or training on the CCPA.
Hon Donovan said the modification process is why companies were hesitant to act and implement new policies when the CCPA was passed last year. She said those working in cybersecurity and data privacy knew that when the CCPA was passed the law would need to be amended before it was enacted.
"It was done so quickly in order to get it passed before the ballot measure that we really were anticipating some cleanup and some changes before the law went into effect," Hon Donovan said.
Despite the lack of awareness of the CCPA and employees' responsibility to make sure a company stays in compliance, the report shows most employees are aware of what type of information is the most sensitive. It also shows that a majority of employees know how to spot a potential cybercrime and whom to report it to.
"I think it reflects a lot on the fact that companies are implementing cybersecurity and training programs and that you see a lot more of this type of information in the news and being discussed in general," Hon Donavan said.
Reprinted with permission from Corporate Counsel, © ALM Media Properties LLC. All rights reserved.