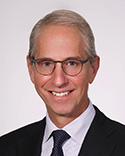 Only 24–36 months ago cannabis business in the U.S. was confined to a number states with semi-regulated medical markets being supplied by a few artisan vendors who were quietly trading medical marijuana products for a range of ailments on the back of hearsay and shared knowledge.
Fast forward to May 2017 and the progenitor states—Colorado, Washington, Oregon and Nevada, amongst others—have developed and refined legislation to the point where the discussion is no longer "how do we do this?" but rather, "what can we do next to further raise our tax revenues and attract more inward investment for our state economy as well as think about exporting our newly gained knowledge and skill sets nationwide and internationally?" […]
Where Are the Am Law 100 Firms?
These are the firms, with the networks and infrastructure at a local, national and international level, who have a plethora of practices and expertise to deal with this haphazard growth in an exciting new sector of the economy. They should be the practices ready to take on the challenge of research, ethics, compliance, business development, legislators and much more.
Until this point they have been nowhere to be seen.
That is, until we came across a firm who, as they say in Australia, were willing to take on the "hard yards" in order to create a strategy that would tackle the plethora of problems associated with developing a new practice in the cannabis sector; a sector which comes laden with many of its own peculiar challenges.
That firm is, Duane Morris based out of Philadelphia with 20 offices in the U.S. and others in locations around the world including London, Hanoi, Shanghai and Singapore. […]
The idea, and now an operating reality, was to build a truly national full service offering with a multidisciplinary approach so that as the cannabis sector evolved the firm could and would accommodate their existing clients as well as new ones looking for a law firm with depth and breadth in practice and advice.
Talking in terms of the Billboard charts, we asked, "what would be your current leading areas of interest?" CLR was told the following would be 2017's top 5 pop picks:
And close on the heels of the top five is government. Already active having shot up the charts over the last few months but just waiting for Washington to decide if a legislative remix can ever make it on stream.
Private Wealth inward investment into the U.S. cannabis sector, says [Duane Morris Partner] Seth Goldberg, is leading the group's current activities and not just state by state but investors are actively looking to transact across jurisdictions, which is why clients see the value added in working with an established national practice with attorneys who are qualified in all states of the union as well as across a wide area of expertise.
Goldberg [...] indicated to CLR that it's in the last six months that the market has really come alive with clients wanting to actively explore opportunities and those clients aren't just confined within the U.S. borders. Canadians, Australians and Israelis are currently heading the overseas pack looking for opportunities in the American market.
As an international firm, CLR asked if they saw any trends developing with money looking to move outside the U.S. In the main, the answer is currently no, but the Canadian market on the back of legislation going to Parliament is creating more interest within the U.S. and international investment community.
What's Next in Terms of Growth Potential?
Without pause, Goldberg asserted that M&A, licensing and IP would be the practice's growth areas as the politics calms down and the sector matures, especially with respect to the medical side of the market.
[...]
Understanding that the cannabis industry will in a number of years be spread throughout the U.S. economy in one form or another, it is imperative for the firm to be at the forefront of educational and information initiatives. This approach would provide clarity for clients and lawyers alike via the development of resources, such as hosted events, regular industry alerts, blogging and content distribution via cannabis and wider media.
So, it appears Duane Morris has thrown down a challenge to their competitors. They've spent the time and energy needed to create a model using their existing expertise to bring many departments in the firm under one roof and create a practice based around ethics, experience and education. […]
To read the full article, visit the Cannabis Law Report website (registration required).