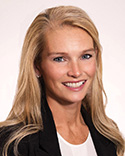 Forever 21 Inc. is trying to retailor its approach to intellectual property.
While the fast-fashion industry, which makes runway designs available to consumers in a short period of time, is often accused of making knockoffs, Forever 21 in particular has a history of being on the receiving end of copyright infringement lawsuits.
The privately held Montecito Heights company, which generated a reported $4.4 billion in revenue in 2015, is now going on the offensive.
[…]
Just because Forever 21 might take the risk of infringing on others' designs doesn't mean it wants anyone else to profit off its own, said Christiane Schuman Campbell, a partner at Duane Morris in Philadelphia who specializes in Intellectual Property law.
"As much as Forever 21 is risk tolerant, that's not at odds with being protective of their own intellectual property and making an example of companies that may copy them," she said.
[…]
Campbell questioned whether the Forever 21 ikat copyright would hold up in court. In order to be copyrightable, a design has to be able to be separated from the garment it's on.
"The pattern's name is pretty popular," said Campbell. "I would say it lacks the creativity required for a copyright."
To read the full article, visit the Los Angeles Business Journal website (subscription required).