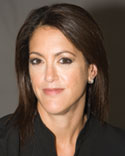 Nanette C. Heide
[T]his is a different era, and stories about the explosion of the legal cannabis industry seem to grow more numerous by the day.
Add to the list of companies making major moves in terms of expansion the legendary name of Harborside. They recently announced a reverse merger with Canadian-based Lineage Grow Company.
Harborside is not the first United States-based company to use a reverse merger to take advantage of the more advanced Canadian markets, and they won't be the last. "US-based cannabis companies are increasingly taking advantage of the robust Canadian capital markets," Nanette Heide, co-chair of the private equity practice at Duane Morris LLP and the attorney who represented Harborside in the deal, told The Marijuana Times. "The transactions are somewhat complex in structure, but executed well can provide ready access to capital for growth and expansion."
With the move, Harborside looks to expand and keep pace with the more aggressive companies in the cannabis space. "[This] marks a major milestone in a strategy designed to fuel Harborside's planned expansion," said Andrew Berman, Chief Executive Officer of Harborside. "I am excited to announce this proposed merger with Lineage, which will enable us to move through 2019 with more assets and the resources we need to quickly expand our retail platform, drive revenue, and continue to deliver trust, choice and value to our patients and customers. This combination with Lineage will significantly bolster our retail program and vertically-integrated, California-centric business model, and will position Harborside for growth and tremendously exciting times for the company, our staff and the industry." …
For more information, visit The Marijuana Times website.