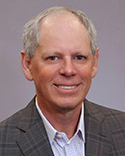 For much of his career, Michael Schwamm, a partner at Duane Morris, thought pro bono work wasn't for him.
While he saw value in lawyers volunteering their legal skills for those in need, his experience in corporate law and mergers and acquisitions didn't seem useful for work which he believed called for litigation expertise.
That changed in 2007, when he met with an official of Outward Bound, a nonprofit that develops leadership skills through outdoor experiences. The organization's interim vice president for development, Elizabeth Knox, hoped to establish an organization to provide similar adventures for emerging leaders in divided societies in the hope of building peace.
"Her passion for what she wanted to create immediately convinced me that I wanted to help this organization on a pro bono basis," Schwamm said.
He took Outward Bound Center for Peacebuilding through its nonprofit and corporate governance creation, helped it select an executive director and continues to assist with legal issues.
Beginning with that involvement, the 58-year-old Georgetown University Law Center graduate has taken on a range of pro bono efforts. He provides help to low- and moderate-income clients who have started their own businesses through two nonprofits: Start Small Think Big and the New York City Bar Justice Center's Neighborhood Entrepreneur Law Project.
His other pro bono work includes setting up and counseling the Interfaith Food Pantry of the Oranges, a New Jersey nonprofit, and helping WNYC Radio issue a bond offering to finance its new downtown studios.
As the leader of pro bono in Duane Morris' New York City office, Schwamm has worked to increase participation by his colleagues. He recruited 15 attorneys to represent military veterans suffering post-traumatic stress or other injuries who want to upgrade their discharge status so they can gain access to VA medical benefits.
Sometimes those efforts include convincing attorneys who also may believe that pro bono work was not for them. The reward for attorneys, he says, are many, including some that are difficult to quantify.
"I am constantly inspired by the people at these organizations," he said, referring to the nonprofits he works with, "because they have made a lifelong commitment to making the world a better place at a personal sacrifice. They all, by and large, left the for-profit world and are now making substantially less money."
Reprinted with permission from New York Law Journal, © ALM Media Properties LLC. All rights reserved.