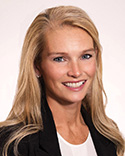 The policy of rapprochement with Cuba promoted by the Obama administration has sparked a frenzy in U.S. companies rushing to register their brands on the island.
The Cuban Office of Industrial Property (OCPI), the government agency that examines and awards trademark and trade name registrations on the island, has received more than 1,000 applications so far this year to register trademarks and distinctive signs belonging to U.S. companies.
That is more than double the number of applications received in 2015, and far exceeds the number before Havana and Washington announced a thaw in relations on Dec. 17, 2014. Only 78 U.S. brands were registered on the island that year, according to a report by Reuters.
[…]
Many U.S. companies are registering their brands in Cuba as a proactive measure to avoid potential future complications, according to lawyer Christiane Campbell, an intellectual property expert and member of the Cuba Business Group at Duane Morris, a law firm with offices in South Florida.
"[The companies] are trying to be proactive," Campbell said. "Some third party can go to Cuba and register their trademark, holding them hostages, and then say 'if you want your brand, you have to buy it from us.'
"It's a defensive approach," she said.
To "rescue" a brand is much more expensive than protecting it, Campbell said.
[…]
To read the full text of this article, please visit the Miami Herald website.