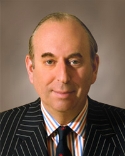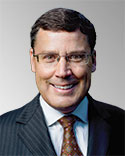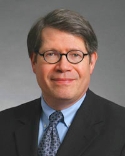 The five firms named as Law360's Pennsylvania Powerhouses for 2017 have taken advantage of the state's historically deep legal talent pool and a dynamic, ever-evolving economic base — ranging over the years from manufacturing and energy to pharmaceuticals and beyond — to build strong foundations from which to expand and thrive. …

And while building up impressive service records in Pennsylvania, many of the firms have used their strong foundations to expand not only throughout the region, but nationally and internationally as well.

"We've had in Pennsylvania some entrepreneurial law firm leaders who have had the imagination and, if I may, the courage to build out and compete on much more of a national stage," said Duane Morris Chairman and CEO John Soroko. "That is a model that has been successful for a number of Pennsylvania law firms." …

The city's rich tradition of legal talent, dating back to Andrew Hamilton's successful representation of publisher John Peter Zenger on libel charges leveled by the governor of New York in 1734, has made it fertile ground for Law360's Pennsylvania Powerhouses to cultivate as they've grown their firms.

"Certainly, Philadelphia has traditionally been the home to a lot of great lawyers," said Duane Morris partner Robert Byer, who chairs the firm's appellate practice. "The term 'Philadelphia lawyer' sometimes has been used pejoratively, but I think of it mainly as an honorific. It was always a complimentary term as I understood it growing up." …
Industry and Innovation
As the sort of old-line manufacturing industries that dominated the state's economy and helped drive legal business a century ago have gone to rust, law firms in Pennsylvania have been able to take advantage of new waves of innovation that have come in to fill the void.

"We've moved much more towards being a provider of legal work to service industries themselves, be it the financial services industry, health care, insurance or accounting," Soroko said. "We've become much attuned as law firms, I think, to those sorts of businesses than to the traditional smokestack industries that were a much more critical client going back to the last century."

The critical mass of pharmaceutical companies that have located themselves in and around Philadelphia, for example, have provided a seemingly endless source of business.

"It's been one of the leading areas for many firms," Soroko said. "The impact it's had for many Pennsylvania-based firms has been second to none." …
The Road Ahead
Even as firms are finding new opportunities to draw legal work from the state's dynamic economy, competition in the legal market remains tight and is expected to stay that way in the immediate future. …

But Duane Morris Vice Chairman Matthew Taylor said that new opportunities to provide legal services, combined with a history of Pennsylvania firms to respond to external market pressures, has left him bullish on the prospects for the state's biggest legal shops.

"My personal opinion is that the future is bright for Pennsylvania law firms," he said. "I think, typically, that the firms here are well-run and they have good balance sheets. As long as we continue to be responsive to the pressures of our clients and stay flexible and nimble, then we'll continue to do well."

To read the full article, visit the Law360 website (subscription required).