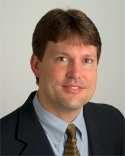 Shelton Vaughan
Duane Morris is pleased to announce that our representation of Quanta Services in the $1 billion sale of its fiber optic licensing operations to Crown Castle was named Technology Deal of the Year by the Houston Business Journal.
Quanta sold Quanta Fiber Networks, known as Sunesys, to Crown Castle. Sunesys, a wholly owned subsidiary of Quanta, is a fiber services provider that owns or has rights to nearly 10,000 miles of fiber in major metropolitan markets across the United States, including Los Angeles, Philadelphia, Chicago, Atlanta, Silicon Valley and northern New Jersey.
The deal was selected by a panel of judges from HBJ and the business community. For more information, visit the Houston Business Journal website.
Shelton M. Vaughan, a corporate partner in Duane Morris in Houston, led the team representing Quanta. Others include corporate partner Joel Ephross and associates John Lin and Emily Lee, all of Houston; and tax partner Stephen DiBonaventura, antitrust partner Ed Biester, intellectual property partner John Neclerio and environmental partner Seth Cooley, all of Philadelphia.