Duane Morris Attorneys Angela Moore and Ralph Carter Selected for Leadership Council on Legal Diversity's Prestigious Fellow and Pathfinder Programs
March 10, 2020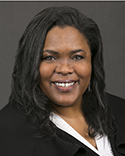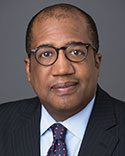 SAN FRANCISCO and NEW YORK, March 10, 2020—Duane Morris LLP special counsel Angela Moore was chosen to be a member of the Leadership Council on Legal Diversity (LCLD)'s 2020 class of Fellows, a program created by LCLD to identify, train and advance the next generation of leaders in the legal profession. Associate Ralph Carter was chosen to be a member of the LCLD 2020 class of Pathfinders, a program designed by the LCLD to train high-performing, early career attorneys in critical career development strategies including leadership and the building of professional networks.
Angela Moore has more than 20 years of experience representing clients in all aspects of immigration law. She has represented a wide array of immigration clients ranging from businesses to individuals. Moore's clientele has included: Fortune 500 multinational corporations; smaller businesses with only one to a few foreign-born employees; individuals seeking asylum; family members helping other family members immigrate from inside the U.S. or abroad; clients in removal proceedings; and individuals trying to regularize their status in the U.S. She counsels business clients on immigration compliance matters (such as I-9 compliance, LCA compliance, FDNS matters, etc.) and she assists businesses in bringing employees to the U.S. temporarily (in nonimmigrant status) or permanently (in immigrant status). Moore regularly handles complex immigration cases before various agencies of the U.S. government – such as the CIS, DHS, DOJ, DOL and the Immigration Court (EOIR).
Moore is a graduate of Georgetown University Law Center (J.D., 1995) where she was an editor of the Georgetown Immigration Law Journal and a graduate of Georgetown University's School of Foreign Service. She is a former chair of the Northern California Chapter of the American Immigration Lawyers Association (AILA), CIS Liaison for the San Francisco CIS, and Co-coordinator for the African-American Interest Group for AILA.
Ralph Carter represents companies and individuals in complex commercial litigation matters in federal and state courts, as well as in regulatory matters before various governmental agencies. He is a member of the Duane Morris' technology, media and telecommunications; insurance/reinsurance; and banking and finance industry groups. Prior to joining the firm, Carter served as the electronic discovery manager in the legal department of a global financial services institution where he developed proficiency in managing electronic discovery in connection with complex legal and regulatory matters and internal investigations.
Carter is a graduate of St. John's University School of Law (J.D., cum laude, 2014), where he was a Ronald H. Brown Scholar and executive notes and comments editor for the Journal of Civil Rights and Economic Development, and a graduate of St. Joseph's College (B.S., with high honors, 2010). He is a Lean Six Sigma Green Belt in litigation project management in collective and class actions.
About the Leadership Council on Legal Diversity
Founded in 2009, LCLD is a growing organization of more than 320 corporate chief legal officers and law firm managing partners who are personally committed to creating a more diverse and inclusive legal profession. The LCLD Fellows Program, which has trained more than 1,600 mid-career attorneys since 2011, is one of LCLD's most important initiatives.
About Duane Morris
Duane Morris LLP provides innovative solutions to today's multifaceted legal and business challenges through the collegial and collaborative culture of its more than 800 attorneys in offices across the United States and internationally. The firm represents a broad array of clients, spanning all major practices and industries.