Duane Morris Adds Intellectual Property Group in New York and Washington, D.C.
May 29, 2018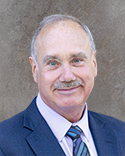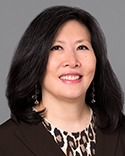 NEW YORK and WASHINGTON, D.C., May 29, 2018—Duane Morris announced today that it has added a seven-lawyer intellectual property team, across two offices. Partners Thomas J. Kowalski and Deborah L. Lu, Ph.D.; special counsel Lawrence P. Casson, Ph.D., and Mark W. Russell; and associates Tinh T. Nguyen, Ph.D. and Han Gao, Ph.D. will be resident in the Duane Morris New York office; special counsel Heidi E. Lunasin will be resident in the Washington, D.C. office. The team was previously with Vedder Price.
"This is an accomplished group that adds significant heft to our nationally recognized IP practice," said Matthew A. Taylor, Duane Morris Chairman and CEO. "They will not only help drive our presence in the intellectual property marketplace, but also substantially enhance our capacity in important IP segments. We're delighted to welcome them to Duane Morris."
Added L. Norwood ("Woody") Jameson, chair of the Duane Morris Intellectual Property Practice Group, "The decision by this fine group of lawyers to select the Duane Morris IP practice bolsters our marquee position in the U.S. and globally. We look forward to working collaboratively with this group to best serve their clients and our existing clients, and we're excited to have them as part of our team."
Partner Thomas J. Kowalski focuses his practice across major sectors of the intellectual property universe, including patent litigation and prosecution, with special concentration in biotech/pharma. He is a frequent speaker and writer before major conferences and in respected IP and broad-audience publications. Kowalski is a 1986 graduate of Saint John's University School of Law, cum laude, where he served as Articles Editor for the St. John's Journal of Legal Commentary; he earned his B.S. in Chemistry from New York University in 1982.
Partner Deborah L. Lu, Ph.D. manages complex patent portfolios, and counsels clients on issues regarding validity, freedom-to-operate and patentability in the biotech/pharma sphere. Dr. Lu received her B.S. in Biological Sciences with a concentration in Biochemistry from Cornell University in 1990; her M.S. and Ph.D. in Biological Chemistry in 1992 and 1996 respectively, from the University of Michigan; and her J.D. from the Fordham University School of Law in 2004. She was a postdoctoral fellow in Microbiology at Harvard Medical School and in Structural Biology at the Skirball Institute of Biomolecular Medicine at the New York University Medical Center (now NYU Langone Medical Center).
Lawrence P. Casson, Ph.D., Special Counsel, is a registered patent attorney with broad experience in areas such as patent portfolio analysis, patent validity and infringement opinions, and patent drafting and prosecution, with particular emphasis on biotechnology. Dr. Casson received his B.S. from MIT in 1983; his Ph.D. in Molecular Biology in 1996 from Princeton University, where he carried out research in antibody structure function and somatic hypermutation and selection; and his J.D. from St. John's University School of Law in 2000.
Heidi E. Lunasin, Special Counsel, works in all areas of patent and trademark law, crafting patent strategies for in technology fields ranging from biotech and engineering to composition, electrical, mechanical and design. Prior to her law firm career, she served as Senior Patent Counsel for Adidas in Germany. She earned her undergraduate degree in Chemical Engineering from Rutgers University College of Engineering in 1994; a masters in Public Health from the University of North Carolina at Chapel Hill in 1999; and her J.D. from the Seton Hall University School of Law in 2008.
Mark William Russell, Special Counsel, focuses on patent prosecution and strategic counseling in the chemical areas, specializing in pharmaceuticals. He began his career at the U.S.P.T.O. and also served as Legal Director, Patents for Merck & Co., Inc. He earned his B.S. in Chemistry from Fordham University in 1983; his M.S. in Medical Chemistry and Pharmacognosy from the University of Connecticut in 1988; and his J.D. from American University in 1994.
Associate Tinh T. Nguyen, Ph.D. focuses on patent prosecution in the chemical and biotech sector. She earned her B.S. in Chemistry in 2004 from the University of Mary Washington where she was a Gates Millennium Scholar; her Ph.D. in Chemistry from Texas A&M University in 2009; and her J.D., cum laude, from the University of New Hampshire School of Law in 2014.
Han Gao, Ph.D., Associate (admission pending), focuses on patent prosecution in biochemicals. She earned her B.S. in Biological Science from Fudan University (Shanghai) with Honors in 2005; her Ph.D. in Genetics from Iowa State University in 2014; and her J.D., cum laude, from Boston University School of Law in 2017.
About Duane Morris' Intellectual Property Practice
Duane Morris LLP has been ranked among the leading law firms handling patents, trademarks, copyrights and related IP litigation by national publications U.S. News and World Report and IP Law360. The firm's IP attorneys focus on leveraging clients' valuable intellectual property to help them achieve success in the marketplace, offering portfolio management and strategic advice on obtaining and protecting IP—from patents to trademarks and copyrights, to licensing and technology transfers, to IP audits and IP asset due diligence.
About Duane Morris
Duane Morris LLP provides innovative solutions to today's multifaceted legal and business challenges through the collegial and collaborative culture of its more than 800 attorneys in offices across the United States and internationally. The firm represents a broad array of clients, spanning all major practices and industries.