Duane Morris Attorneys Named to Leadership Roles Within the New Jersey State Bar Association's Casino Law Section
May 22, 2013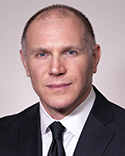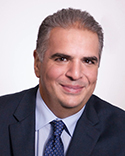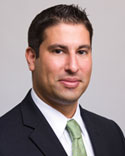 CHERRY HILL, N.J., May 22, 2013—Duane Morris LLP is pleased to announce that three attorneys in its Gaming Practice Group in the firm's Cherry Hill office have been elected to serve on the board of directors for the Casino Law Section of the New Jersey State Bar Association (NJSBA). Partner Frank DiGiacomo, the former vice chair and legislative coordinator of the Casino Law Section, has been named chair; and associates Christopher Soriano and Eric Frank have been named vice chair and legislative coordinator and treasurer, respectively. The appointments, effective immediately, were made at the Casino Law Section's Annual Business Meeting, held in conjunction with the NJSBA's Annual Meeting in Atlantic City on May 17. As members of the board, they will support the Casino Law Section's mission of keeping members abreast of developments in casino law; facilitating communication among practitioners; and promoting improvement and professionalism in the field of casino law. Each will serve a one-year term.
Duane Morris' Gaming Practice Group comprises 22 lawyers from eight offices, encompassing decades of experience serving gaming, casino and related clients in all aspects of the gaming and entertainment industry on a global basis. The firm's Gaming practice helps clients navigate the regulatory and licensing process; advises on capital development projects and construction transactions; handles labor and employment concerns; provides intellectual property protection; offers tax and real estate advice; and handles any litigation or arbitration when disputes arise in any setting.
DiGiacomo practices in the areas of gaming law with a focus on representing companies and persons, both within the gaming industry and those conducting business with the gaming industry. He has significant multi-jurisdictional experience representing public and privately held casino companies, gaming technology providers, Internet-based operators, investors and lottery companies in connection with licensing, regulatory investigations, compliance matters, financings, equity offerings, mergers and acquisitions, restructurings and other gaming regulatory issues. He has also advised U.S.-based gaming clients on ventures in Asia (including Macau), South America, Eastern Europe and Africa.
Soriano concentrates his practice on gaming law and commercial litigation and has represented casinos, private equity and hedge funds, gaming technology manufacturers and equipment suppliers, as well as individuals, in all aspects of the licensing and regulatory process. He has practiced before the Pennsylvania Gaming Control Board and New Jersey Casino Control Commission, and has assisted clients with regulatory applications and compliance in many U.S. states and Canadian provinces. He has also represented gaming industry clients in litigation. Soriano is a 2003 cum laude graduate of Temple University Beasley School of Law, and a 2000 magna cum laude graduate of George Washington University.
Frank concentrates his practice in the areas of gaming and regulatory matters. He has represented various clients in connection with the gaming licensing process, primarily in New Jersey and Pennsylvania, as well as across the United States and internationally. He has also represented casino operators and other gaming-related clients in litigation, bankruptcy and administrative matters. Frank is a 2008 graduate of Rutgers University School of Law and a 2001 graduate of the University of Michigan with a bachelor's degree in political science with a minor in U.S. history.
About the New Jersey State Bar Association (NJSBA)
The NJSBA serves as the voice of New Jersey attorneys, supporting its more than 17,500 members by fostering professionalism, advancing personal development and encouraging participation.
About Duane Morris
Duane Morris LLP, a global law firm with more than 700 attorneys in offices across the United States and around the world, is asked by a broad array of clients to provide innovative solutions to today's legal and business challenges.