PHILADELPHIA, September 27, 2012—Duane Morris LLP is pleased to announce that Best Lawyers has named five of its attorneys as "Lawyers of the Year" for 2013. Duane Morris lawyers received particularly impressive voting averages in Best Lawyers' peer-review assessments, which are conducted with thousands of lawyers each year. Only one lawyer in each practice area and designated metropolitan area is named a "Lawyer of the Year." Lawyers in Duane Morris' Trial Practice Group and Corporate Practice Group were cited.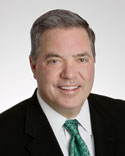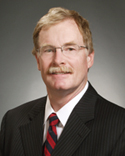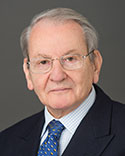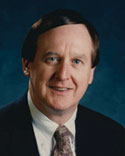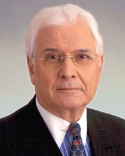 The following Duane Morris lawyers across five of the firm's offices were recognized with this distinction: in Chicago, partner Charles B. Lewis in Litigation – Construction; in Boston, partner Stanley A. Martin in Construction Law; in New York, of counsel Thomas R. Newman in Appellate Practice; in Philadelphia, of counsel Howell J. Reeves in Gaming Law; and in Baltimore, chair of the office Wilbert H. Sirota in Venture Capital Law.
Charles B. Lewis concentrates his practice in the area of construction law and litigation. He represents general contractors, construction managers, owners, architects and engineers, design builders, subcontractors, and material suppliers in matters involving contract drafting, contract negotiation, breach of contract claims, claims for extras, delay, disruption, loss of productivity, excessive change orders, out-of-scope work, and claims involving mechanic's liens.
Stanley A. Martin also practices in the area of construction law, particularly in the areas of contract negotiations, procurement, performance and claims, arbitration and litigation. He has conducted more than 100 construction-claim trials before courts, special masters and arbitration panels. Martin has represented clients, including many Engineering News Record (ENR) top-400 contractors—three of which are in the ENR top 10—on all aspects of various construction projects.
Thomas R. Newman was recognized for his appellate practice. Newman has handled hundreds of appeals in both state and federal courts, including 80 in the New York Court of Appeals and 30 in the U.S. Court of Appeals for the Second Circuit. He practices in the areas of insurance and reinsurance law, including coverage; claims handling; contract drafting; and arbitration and litigation. Newman has served as lead counsel in more than 55 reinsurance arbitrations, representing both cedents and reinsurers.
Howell J. Reeves was recognized for his Gaming Law practice. For more than 30 years, Reeves has devoted a substantial amount of his time to the representation of entities engaged in the ownership and operation of resort hotel/casinos, including large publicly owned gaming companies.
Wilbert H. Sirota was recognized for his Venture Capital practice. He has over four decades of experience in the area of corporate law and has served as outside general counsel for companies in a variety of industries, including high-tech and healthcare. Sirota also has worked on international and offshore corporate transactions.
About Duane Morris
Duane Morris LLP, a global law firm with more than 700 attorneys in offices across the United States and around the world, is asked by a broad array of clients to provide innovative solutions to today's legal and business challenges.