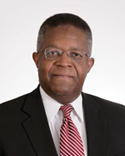 SAN FRANCISCO, May 15, 2015 —Duane Morris is pleased to announce that Joseph M. Burton of the firm's San Francisco office will receive a Burton Award for Legal Achievement at a gala ceremony to be held June 15, 2015, at the Library of Congress in Washington, D.C. This honor is given to only 35 authors selected from entries from the nation's top 1,000 most prestigious and largest law firms.
Burton was selected as a 2015 Distinguished Legal Writing Award winner for an article he wrote about how law firms can enhance their cybersecurity efforts."4 Steps to Getting Serious About Law Firm Cybersecurity," was published by Law Practice Today last September.
Burton is a member of the firm's Trial Practice Group and a leader of its Cybersecurity Response Team. He is the fourth Duane Morris attorney to receive a Burton Award. Partner Paul J. Killion in San Francisco was recognized in 2014 for an article he authored, "Warning: The Internet May Contain Traces of Nuts (Or, When and How to Cite to Internet Sources)," which appeared in California Litigation: The Journal of the Litigation Section, State Bar of California. Partner Stan Kaminski in Chicago was honored in 2010 for an article he co-authored, "Content-Based Tax Exemptions and the First Amendment," which was published in State Tax Notes. Of counsel Thomas Newman in New York was recognized in 2007 for the treatise Insurance Coverage, 13th Edition, which he co-authored.
About Duane Morris
Duane Morris LLP, a law firm with more than 700 attorneys in offices across the United States and internationally, is asked by a broad array of clients to provide innovative solutions to today's legal and business challenges.