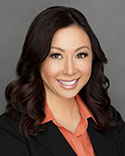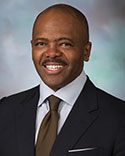 WASHINGTON, D.C. and LOS ANGELES, July 17, 2018—Duane Morris Los Angeles Managing Partner Cyndie M. Chang and Washington, D.C., partner and Chief Diversity and Inclusion Officer Joseph K. West have been appointed to the Commission on Women in the Profession for the American Bar Association (ABA). The commission, appointed by the ABA's president, is dedicated to ensuring "that women have equal opportunities for professional growth and advancement commensurate with their male counterparts." West and Chang are the only two members on the 2018-2019 board from the same firm to receive this honor.
West has more than 30 years of experience practicing law, including more than 25 years in litigation, business and advisory roles—both in-house and in law firms. Previously, he served as in-house counsel for Walmart, managing outside legal resources, coordinating more than 600 law firms and overseeing a budget of more than $300 million. Prior to joining Duane Morris, West spent four-plus years focused on diversity and inclusion within the legal profession as president and CEO of the Minority Corporate Counsel Association (MCCA). He also serves as an appointed member of the ABA Council on Legal Education and Admissions to the Bar, the body that oversees law school accreditation and bar admissions nationwide.
As Duane Morris' Chief Diversity and Inclusion Officer, a role he has held since 2016, West manages the firm's comprehensive diversity and inclusion program, speaks widely on diversity and inclusion topics and provides consulting services to help companies create sustainable diversity and inclusion programs and solutions.
Listed in Savoy Magazine's 2018 list of the 100 Most Influential Black Lawyers, West was awarded the Diversity Collaboration Award in 2016 by the JTB Pipeline Organization, the Beacon Diversity Award in 2014 by the Black Entertainment and Sports Lawyers Association, the Louis L. Redding Lifetime Achievement Award in 2014 by the Delaware Barristers Association and a 2014 Minority Business Leader Award by the Washington Business Journal.
West is a graduate of Tulane Law School (J.D., 1986), where he is a former adjunct professor of trial advocacy, and Southern University (B.A., 1983).
Chang is the Managing Partner of Duane Morris' Los Angeles office. She litigates complex business, class action and commercial disputes involving products liability, business-to-business contracts, unfair competition, fraud, California Prop 65, trademarks, trade secrets, the Americans with Disabilities Act (ADA), and real estate law. Chang also litigates various kinds of insurance coverage issues, including multimillion-dollar environmental, asbestos, toxic tort and long-tail liability claims, as well as subrogation, contribution, bad faith and reinsurance disputes. Chang's wide-ranging client base includes fashion, retail and consumer goods; manufacturing; utilities; insurance companies; and telecommunications, with businesses ranging in size from start-ups to members of the Fortune 500.
In 2016-2017, Chang served as President of the National Asian Pacific American Bar Association (NAPABA), representing the interests of over 50,000 Asian American lawyers and over 80 local, state and national bar associations, as the national voice of the APA lawyer. She previously served as President of Southern California Chinese Lawyers Association (SCCLA). In 2018, she was SCCLA's first recipient of the Trailblazer Award for achievement and contribution to the Asian American community and other marginalized communities. She was named to the Los Angeles Business Journal's 2010 Most Influential Minority Attorneys list and as a Leader in Law nominee. In 2016, Best Lawyers magazine named her one of 15 women in the legal profession leading the charge for achievements in the practice and policy, on both local and national levels. She also was recognized in the Daily Journal's 2014 Top 100 Women Lawyers in California list and among NAPABA's 2010 Best Lawyers Under 40.
Chang is a graduate of Loyola Law School, Los Angeles (J.D., 2003) and Johns Hopkins University (B.A., with honors, 2000).
About the Diversity & Inclusion Program at Duane Morris
Duane Morris manages its diversity and inclusion program with the objective of utilizing the best talent worldwide in solving legal problems. The firm recruits a diverse pool of lawyers that collectively possess an awareness of cutting-edge 21st century issues—legal, social and economic—for which clients require solutions.
About Duane Morris
Duane Morris LLP provides innovative solutions to today's multifaceted legal and business challenges through the collegial and collaborative culture of its more than 800 attorneys in offices across the United States and internationally. The firm represents a broad array of clients, spanning all major practices and industries.