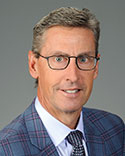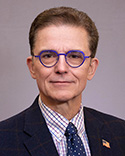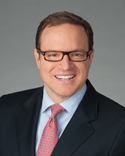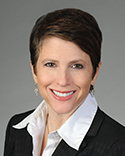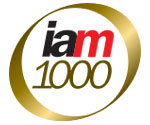 Duane Morris' intellectual property practice and attorneys have been recognized by IAM Patent 1000: The World's Leading Patent Professionals 2019.
In Georgia, L. Norwood (Woody) Jameson, chair of the firm's IP practice, and partners Matthew C. Gaudet and Robin McGrath are ranked. IAM writes:
A busy filer and no pushover in litigation, Duane Morris has a talent for patent practice. Prosecutor or trial lawyer, every member of its team has a predilection for complex technology coupled with a broad commercial perspective which leads to great outcomes in all scenarios. When contentious scenarios blow up, Norwood Jameson and Matthew Gaudet "consistently deliver excellent advice and litigation and post-grant results" on behalf of industry leaders such as Cisco Systems. They bring strong leadership to the group, Jameson as IP chair and Gaudet as patent litigation co-chair. Notching up patent, trade secret and trademark victories, Robin McGrath is one of the versatile litigators on deck. She doesn't blink in a stare-down and, acting for Move, she recently secured a Federal Circuit affirmance of a district court summary judgment of invalidity against REAL in a rollercoaster of a case that was of significance to the entire real estate industry.
In Pennsylvania, the firm and partner Samuel W. Apicelli are recognized in the prosecution category. IAM Patent writes:
When it comes to practising before the USPTO, Duane Morris shines. Its sizeable roster of registered patent attorneys – including numerous PhD-level scientists – bring an abundance of broader industry experience to the mix, so they know how innovation is implemented in the real world. Superstar Samuel Apicelli worked as a product development engineer for AMP for over a decade, rising to the position of director of engineering with responsibility for Southern Europe, Latin America and Asia. Clients, particularly in the medical device sector, flock to him for honest and practical advice on the development and commercialisation of technologies. He supports the firm's well-endowed patent litigation practice and showcases a talent for simplifying complex science and making it accessible for laypeople.
About IAM Patent 1000
IAM Patent 1000: The World's Leading Patent Professionals is a unique guide that identifies the top patent professionals in key jurisdictions around the globe. Over five months, IAM conducted in the region of 1,800 interviews with numerous attorneys at law, patent attorneys and in-house counsel to gather market intelligence on the leading players in the field. Individuals qualify for a listing in the IAM Patent 1000 when they receive sufficient positive feedback from peers and clients with knowledge of their practice and the market within which they operate. For more information, visit the IAM Patent 1000 website.
About Duane Morris' Intellectual Property Practice Group
Duane Morris LLP has been ranked among the leading law firms handling patents, trademarks, copyrights and related IP Litigation by national publications. The firm's IP attorneys focus on leveraging clients' valuable intellectual property to help them achieve success in the marketplace, offering portfolio management and strategic advice on obtaining and protecting IP—from patents to trademarks and copyrights, to licensing and technology transfers, to IP audits and IP asset due diligence.