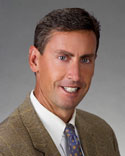 PHILADELPHIA, April 2, 2014—The Intellectual Property Practice Group of international law firm Duane Morris LLP was recognized by trade publication Managing Intellectual Property with two awards, as part of its 2014 North America Awards program. The firm was named the top patent litigation practice in the southern United States, and partner Louis Norwood "Woody" Jameson, chair of the IP practice, was cited as the leading IP litigator in Georgia. Duane Morris lawyers, including Jameson, accepted the awards during a March 25 ceremony at the Willard InterContinental hotel in Washington, D.C.
The annual North America Awards honors the leading national and regional law firms in the United States and Canada for patent, trademark and copyright prosecution and litigation, as well as individual achievement by outstanding IP litigators in 15 different states. Managing Intellectual Property is a leading global resource for IP news and analysis, covering copyright, trademarks, Internet IP, licensing and patent developments worldwide.
"My colleagues and I are immensely pleased and grateful to accept these awards," Jameson said. "We have worked very hard to build an exceptional patent litigation team at Duane Morris, with a very deep bench for trial work and technical analysis. Receiving these awards is a testament to those efforts and hopefully reflects that our team is being responsive to our clients' needs in a very dynamic environment."
Duane Morris is one of the most active law firms in the United States in all aspects of intellectual property litigation. National publications like U.S. News and World Report, Intellectual Property Today, IP Law360 and others have recognized the firm's intellectual property work, ranking it among the nation's leading firms for patent, copyright and trademark cases. Corporate Counsel magazine's 2011 review of "Who Represents America's Biggest Companies" listed Duane Morris among the top 10 "litigation kings" for intellectual property needs of Fortune 100 companies.
In 2012, Duane Morris client Cisco Systems, Inc., a leading global provider of networking products and services, announced that the firm had been designated the winner of its Litigation Counsel of the Year Award for 2011 as a result of its work for Cisco on patent litigation matters. The annual award recognizes a law firm that has provided high-quality and efficient legal counsel and valuable strategic business insight to Cisco, contributing to the company's success. Duane Morris' Cisco team is led by Jameson.
Jameson, who is based in Atlanta, practices in the area of intellectual property law and litigation with particular emphasis on patent litigation. He also litigates a broad range of intellectual property disputes, including trademark and trade dress litigation, copyright litigation and false advertising disputes. Jameson has been named a Georgia Super Lawyer on multiple occasions in the field of IP litigation by Atlanta Magazine and Georgia Super Lawyers Magazine. From 2009 through 2013, Chambers USA: America's Leading Lawyers for Business included him in its listing of leading IP lawyers in Georgia.
Jameson is a 1988 magna cum laude graduate of the University of Georgia School of Law and a 1984 graduate of the University of North Carolina.
About Duane Morris
Duane Morris LLP, a law firm with more than 700 attorneys in offices across the United States and internationally, is asked by a broad array of clients to provide innovative solutions to today's legal and business challenges.