Duane Morris Partner Frederick Ball Appointed to Food and Drug Law Institute Board
Press Release
February 17, 2012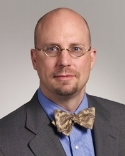 CHICAGO, February 17, 2012—Duane Morris LLP is pleased to announce that Frederick R. (Rick) Ball, vice-chair of the White-Collar Criminal Defense division of the firm's Trial Practice Group and a partner in its Chicago office, has been appointed to the Food and Drug Law Institute's (FDLI) 16-member board of directors. He will serve a three-year term.
Founded in 1949, FDLI is a nonprofit organization that provides a marketplace for discussing food and drug law issues through conferences, publications and member interaction. Ball's previous work with FDLI includes serving on the advisory board of the organization?s member magazine, as well as speaking at and planning various FDLI conferences.
Ball focuses his practice on assisting companies and individuals when they are adverse to state or federal governments in administrative, civil and criminal matters with the FDA, FTC, DEA, CMS, OIG and other federal and state regulatory agencies. He helps generic pharmaceutical companies; biologics manufacturers; food companies, including supplement manufacturers; pharmacies; long-term care providers; and other healthcare providers navigate the complex challenges faced by state and federal regulation of their industries. This includes compliance with current Good Manufacturing Practices, price reporting, the Foreign Corrupt Practices Act and other white-collar concerns. In addition, Ball assists generic manufacturers bring their products to market through patent analysis and Hatch-Waxman litigation. He is experienced in conducting internal investigations and helps companies maintain their trade secrets and competitive advantage through litigation and enforcement of restrictive covenants. Ball also heads Duane Morris' Pharmaceutical, Medical Device, Pharmacy and Food industry group.
A member of the American and Illinois state bar associations, Ball is a cum laude graduate of Cornell Law School and a graduate of the University of Colorado at Boulder. He is also an adjunct professor of law at DePaul University College of Law.
About Duane Morris
Duane Morris LLP, a full-service law firm with more than 700 attorneys in offices across the United States and around the world, offers innovative solutions to the legal and business challenges presented by today's evolving global markets.