Duane Morris Partner James J. "J." Ferrelli Confirmed as New Jersey Superior Court Judge
December 18, 2017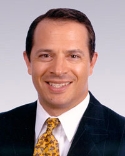 CHERRY HILL, N.J., December 18, 2017—Duane Morris LLP partner James J. "J." Ferrelli has been confirmed for a New Jersey Superior Court judgeship in Burlington County. Ferrelli was one of 27 attorneys recently nominated by Gov. Chris Christie and confirmed by the New Jersey State Senate. Ferrelli, who will leave Duane Morris at the end of 2017, follows in the footsteps of his late father, Dominick J. Ferrelli, who served for almost two decades on the New Jersey Superior Court.
At Duane Morris, Ferrelli focused his practice on complex business and commercial litigation; corporate matters; and products liability, mass torts and class actions for a broad range of public and private companies and their owners.
Ferrelli served as a trustee of the New Jersey State Bar Association (NJSBA) from 2006 through 2012, and as a past president, officer and trustee of the Burlington County (N.J.) Bar Association. He led three NJSBA committees charged with reviewing the structure and operations of the New Jersey Institute of Continuing Legal Education (NJICLE), preparing and overseeing a plan of integration of NJICLE into the NJSBA and overseeing operations of NJICLE as an arm of the NJSBA. He has also served on the Editorial Board of the New Jersey Lawyer magazine since 2002, leading the board as Chair for five years.
Ferrelli is a 1984 graduate of New York University School of Law, where he was articles editor of the Annual Survey of American Law. He earned his B.A. from Boston College in 1981, graduating summa cum laude.
About Duane Morris
Duane Morris LLP provides innovative solutions to today's multifaceted legal and business challenges through the collegial and collaborative culture of its more than 750 attorneys in offices across the United States and internationally. The firm represents a broad array of clients, spanning all major practices and industries.