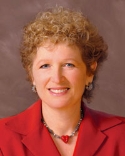 Joanne Erde
Duane Morris partner Joanne B. Erde has been named to The National Law Journal's list of Health Care / Life Science Trailblazers.
The list honors professionals who "are truly agents of change." The publication writes:
PIONEER SPIRIT Joanne Erde could not decide between pursuing a Ph.D. in psychology or studying law. When she wasn't accepted into the psychology program she wanted, Erde chose to get a master's degree in public health. "I took a 'Health and the Law' class and thought the next logical step would be to attend law school. And I eventually wound up at a health care law firm."
TRAILS BLAZED For the past 10 years, Erde has focused her practice on representing hospitals and health care providers on Medicare and Medicaid payment, coverage and compliance issues. She has recently represented clients in disputes with state agencies and has turned state administration procedure acts into tools for challenging state Medicare programs. While most states have adopted an administrative procedure act and are required to promote issues that require the criteria of rule, some of Florida's agencies have tried to circumvent the procedures. Erde aggressively challenged those agencies and used the system to bring "unadopted rule challenges." She recently represented a hospital that received a notice from the Medicaid Fraud Control Unit for overbilling in emergency room screenings provided to eligible undocumented immigrants. "We asserted that you couldn't change the rate based on a letter-it has to be adopted as a 'rule'-but they didn't care about rulemaking procedures and claimed that they could easily convince a jury. So I filed an unadopted rule challenge instead and won." Erde has since expanded those boundaries to other states, including Tennessee.
FUTURE EXPLORATIONS Erde sees challenges from the current administration to implement block grants as a means to give states excessive flexibility. "It's a terrible idea that would cause years of litigation. It is not proper to give an agency unfettered power. Look at what happened when they tried to let Kentucky put work requirements in, which is in direct opposition to the federal statute."
About Duane Morris LLP
Duane Morris LLP, a law firm with more than 800 attorneys in offices across the United States and internationally, is asked by a broad array of clients to provide innovative solutions to today's legal and business challenges.
Republished with permission from law.com.