Duane Morris Partner Lee J. Potter, Jr., to Receive Pro Bono Award from City Bar Justice Center
Press Release
October 11, 2012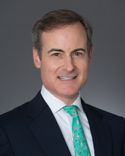 NEW YORK, October 11, 2012—Duane Morris partner Lee J. Potter, Jr., has been selected to receive one of the "2012 Jeremy G. Epstein Awards for Pro Bono Service" from the City Bar Justice Center—the pro bono affiliate of the New York City Bar. He was nominated by the City Bar's Director of the Veterans Assistance Project and was named the "most outstanding volunteer" for the project, based on his commitment to representing veterans and his leadership role in supporting the project. Potter will be recognized at a City Bar Justice Center reception on October 22 during National Pro Bono Week.
The City Bar Justice Center's Veterans Assistance Project seeks to meet the needs of the 254,000 veterans living in New York City by providing pro bono assistance with disability benefits claims before the New York City Regional Office of Veterans Affairs.
Potter practices corporate law in Duane Morris' New York office, concentrating on mergers and acquisitions and private equity. He advises foreign and U.S. companies, both publicly held and privately held, on a wide variety of corporate and transactional matters, including mergers and acquisitions; venture capital and private equity transactions; equity and debt securities offerings; bank credit facilities; restructurings; and general corporate issues. Potter has represented companies across an array of industries, including aerospace and defense; manufacturing; technology; financial services; healthcare; transportation; retail; fashion; media; insurance; and energy.
Potter is a 1992 graduate, with honors, of the University of North Carolina School of Law and the Kenan-Flagler Business School (joint J.D./M.B.A.), and a graduate of Oberlin College. He is a member of the American Bar Association and the New York State Bar Association.
About the City Bar Justice Center
As the nonprofit 501(c)(3) affiliate of the New York City Bar Association, the City Bar Fund leverages the strengths of the City Bar through the Justice Center to provide pro bono legal services to low-income clients.
About Duane Morris
Duane Morris LLP, a global law firm with more than 700 attorneys in offices across the United States and around the world, is asked by a broad array of clients to provide innovative solutions to today's legal and business challenges. Duane Morris' Pro Bono Program provides free legal services to those in our communities least able to afford them. The importance of pro bono work and volunteerism has been an integral part of the firm's culture since its inception more than 100 years ago.