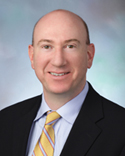 WASHINGTON, D.C., April 25, 2016—Duane Morris LLP is pleased to announce that Michael McManus, a partner in the firm's Washington, D.C. office, has left the firm to become an administrative patent judge serving on the Patent Trial and Appeal Board (PTAB) for the United States Patent and Trademark Office in Alexandria, Va. In his new role, he will consider ex parte patent appeals and post-grant proceedings established by the America Invents Act. McManus assumed his position on April 18.
"While we are sorry to see Michael leave the firm, it speaks well of his talents that he is stepping into such an important role," said John J. Soroko, Chairman and CEO of Duane Morris.
"I've enjoyed my time at Duane Morris and I am looking forward to new challenges at the PTAB," said McManus. "Much of my work at Duane Morris, working on large patent litigation matters, has helped prepare me for this new role."
McManus was chair of Duane Morris' ITC (International Trade Commission) Section 337 Litigation Practice Group. He focused his practice on patent-based Section 337 litigation before the ITC, along with patent-infringement litigation in federal district courts. McManus has handled Section 337 investigations since 2001. He has also represented clients in administrative proceedings before U.S. Customs and Border Protection (CBP) concerning tariff classification, NAFTA, ITC exclusion orders and related matters. McManus is co-author of the treatise, "Section 337 Investigations: Unfair Trade Practice Litigation Before the ITC," published by Law Journal Press in 2014. Prior to starting his private practice, he was an attorney advisor with CBP.
McManus is a 1993 graduate of the University of Arkansas School of Law and a graduate of Georgia State University (M.S., Chemistry; B.S., Biology) and the University of Georgia (B.A., Political Science).
About the Duane Morris Intellectual Property Practice
Duane Morris has been ranked among the leading law firms handling patents, trademarks, copyrights and related IP litigation by national publications, such as U.S. News and World Report and IP Law360. Our IP attorneys focus on leveraging clients' valuable intellectual property to help them achieve success in the marketplace, offering portfolio management and strategic advice on obtaining and protecting IP—from patents to trademarks and copyrights, to licensing and technology transfers, to IP audits and IP asset due diligence.
About Duane Morris
Duane Morris LLP, a law firm with more than 750 attorneys in offices across the United States and internationally, is asked by a broad array of clients to provide innovative solutions to today's legal and business challenges.